Branson, Missouri is an extraordinary retreat offering adventure beyond the billboard experience. While the area is overflowing with countless things to do–zip lining, golfing, show-seeing, roller coasters, museums, tour guides, so on–visitors and locals agree that Branson is an elite destination for trail blazing.
Here are the best places for hiking in Branson.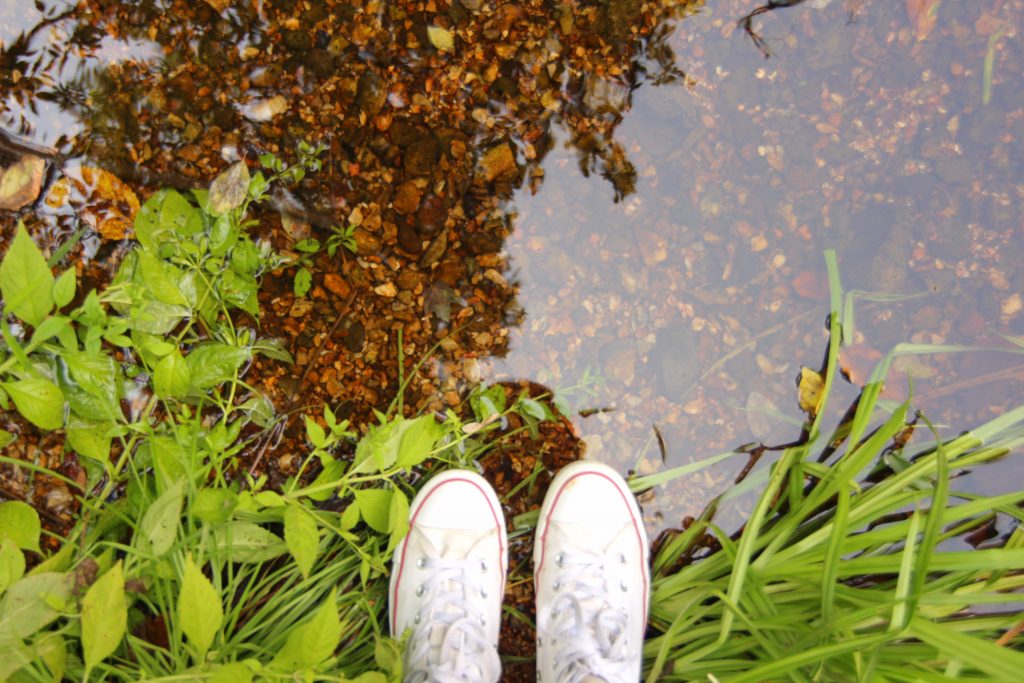 Table Rock State Park
One can easily fill an entire day with all that Table Rock State Park has to offer. Aside from the beautiful trails, the park also features the Dewey Short Visitor Center, plenty of beach access, lakeside picnic sites, and much more.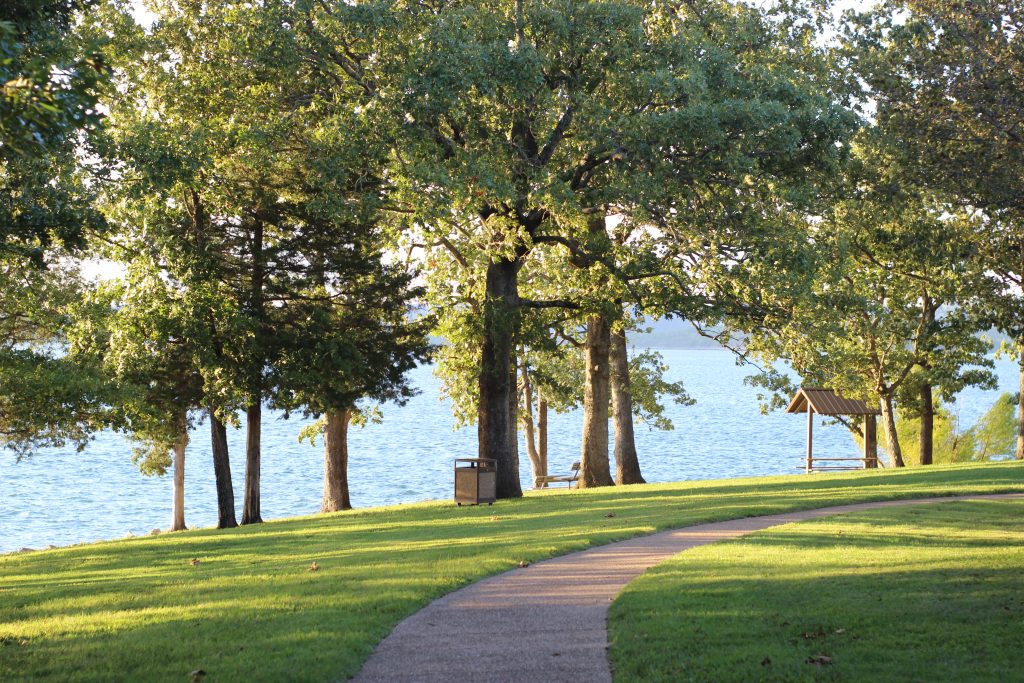 For more information on the Dewey Short Visitor Center, check out my other article here, where I go into more detail.
Table Rock State Park provides trails for those seeking an easy lakeside stroll or, for the brave willing to trudge through the natural terrain. The Lakeshore Trail features a paved path right along the banks of Table Rock Lake.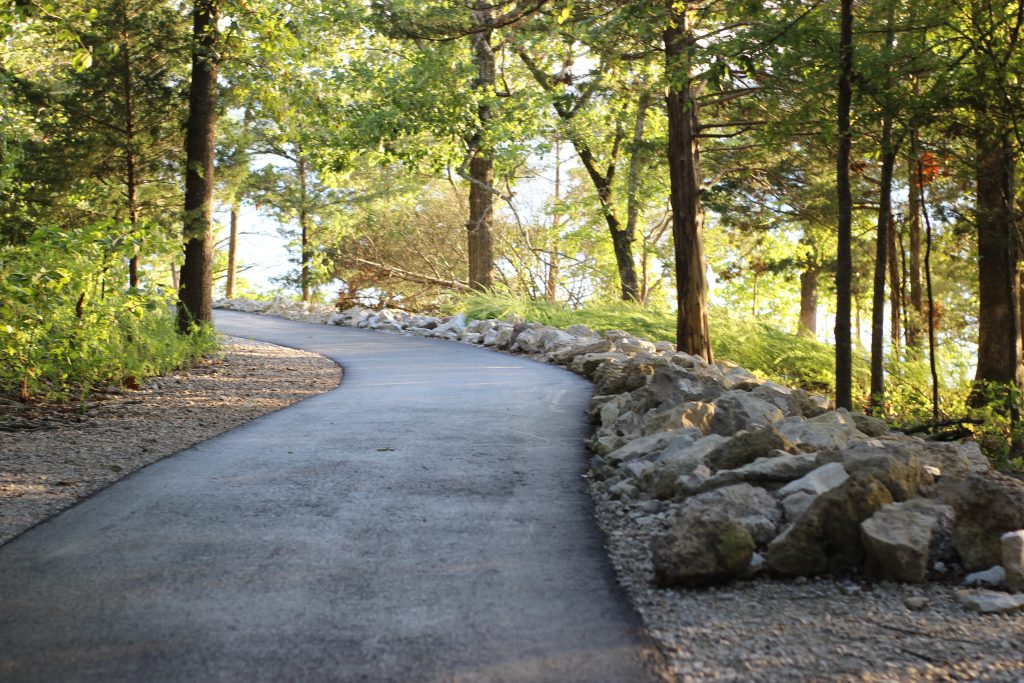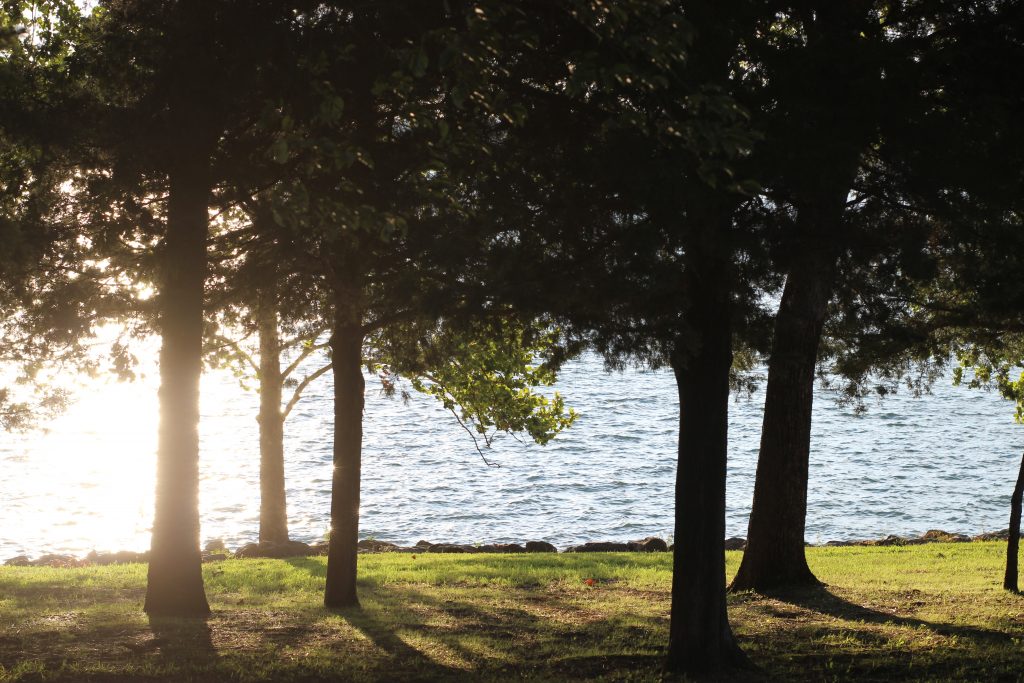 Pets are welcomed along this trail (provided they are leashed), and the trail comes equipped with pet waste stations for your convenience.
On this easy 2.25 mile trail, one will enjoy Branson's best wildlife and nature sight-seeing.
If you're able to take your time, stop and explore the trees marked alongside the trail.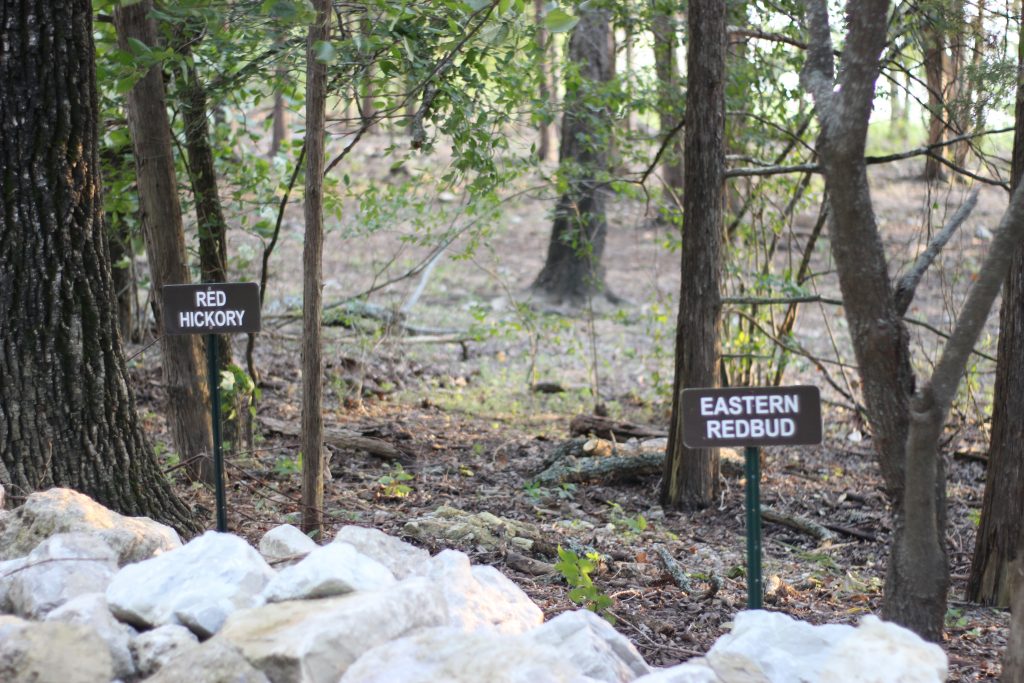 Some of the trees are over 200 years old! Stop to take a breather at one of the many resting benches along the way. If you're lucky, you may even catch sight of a bald eagle passing by, as sightings are common around winter!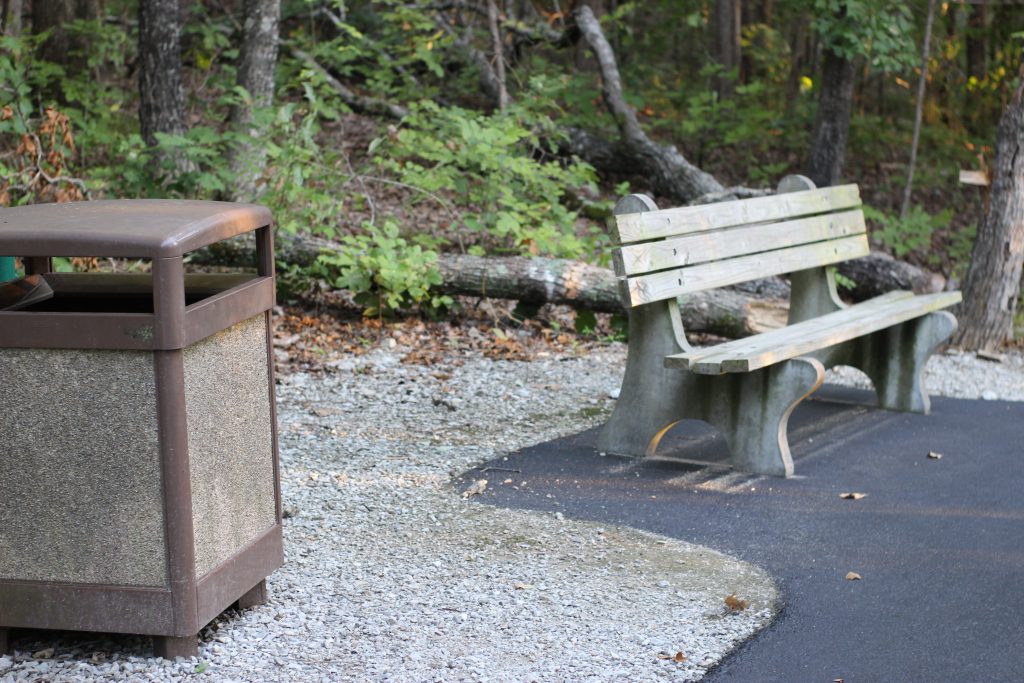 Certain sections of the trail also overlap with an easy, mile long trail named Chinquapin trail. This trail is not paved but has an easy natural pathway through the woodlands.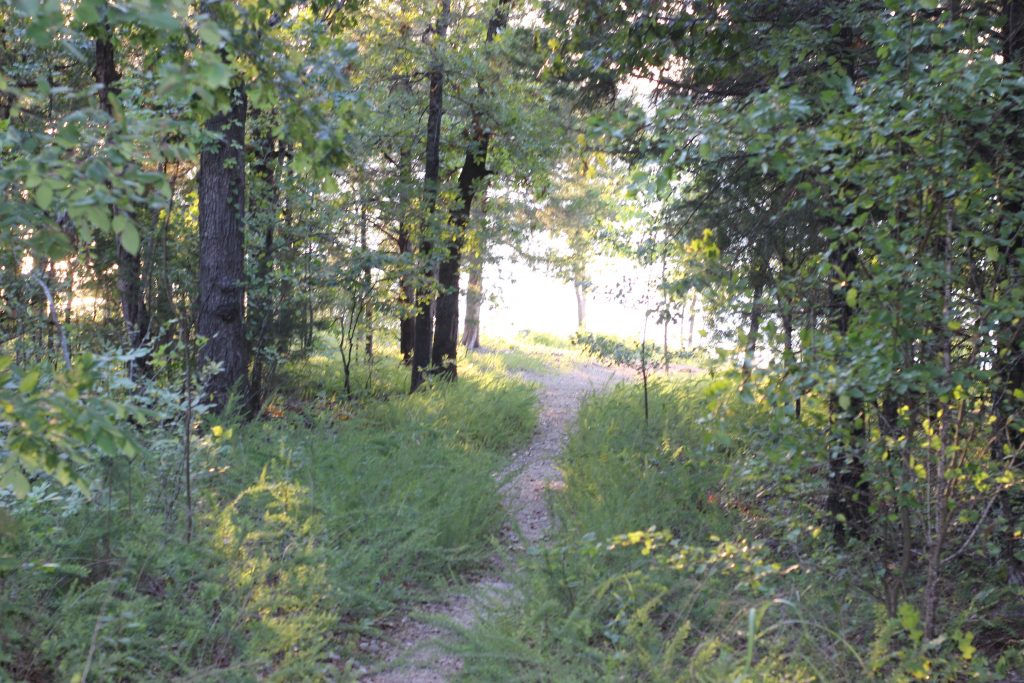 If you're looking for more exquisite views, the Lakeshore Trail also crosses paths with the Showboat Branson Belle.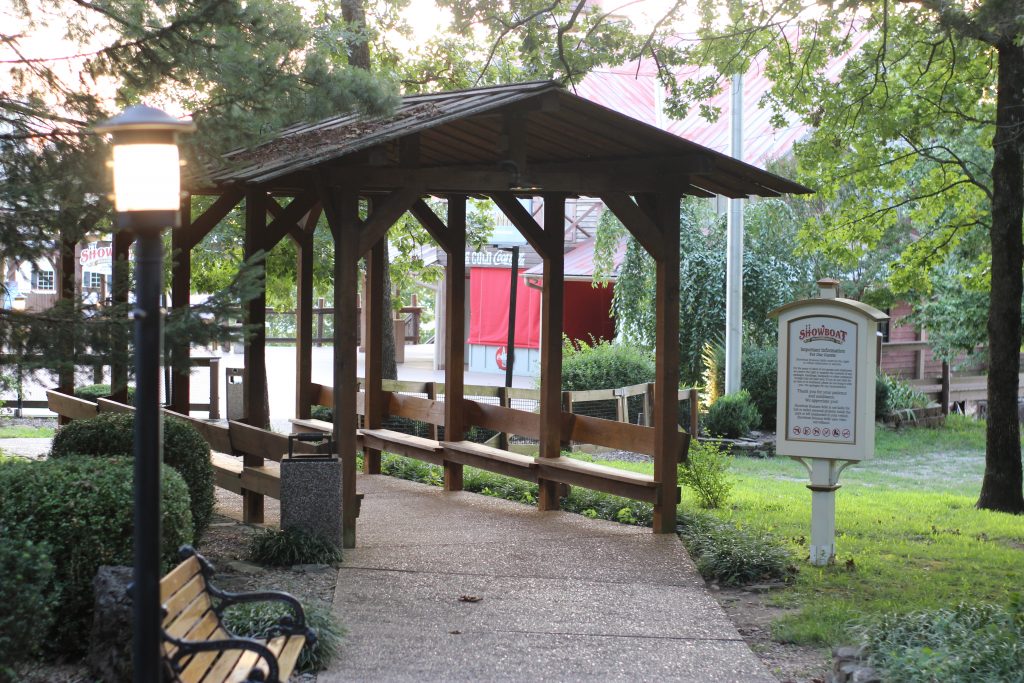 You can meander through their beautifully lit bridges alongside stunning creeks and flower-beds. Or, explore the Branson Belle's pier featuring unique stores and Branson's best view of the Showboat Branson Belle.
The last trail in this area is called the White River Valley Trail System. This trail system is for those seeking a little bit of a challenge. The area holds over 11 miles of trails and is great for hiking or biking. You'll find natural streams, rugged terrain, small waterfalls, bluffs and beautiful rock formations.
Before leaving Table Rock State Park, make sure you check in with the Dewey Short Visitor Center. The center frequently offers exploration of the local trails with their Park Ranger. The Visitor Center also has plenty of material for answering any questions you may have about the trails.
Waterfall Trail
This trail certainly lives up to its title with numerous stunning waterfalls along the entire 2/3 mile long path.
Hiking shoes, that you don't mind seeing some wear, are highly recommended for this trail. The path runs along Roark Creek, and with beautiful views of so many waterfalls comes the natural occurrence of muddy terrain.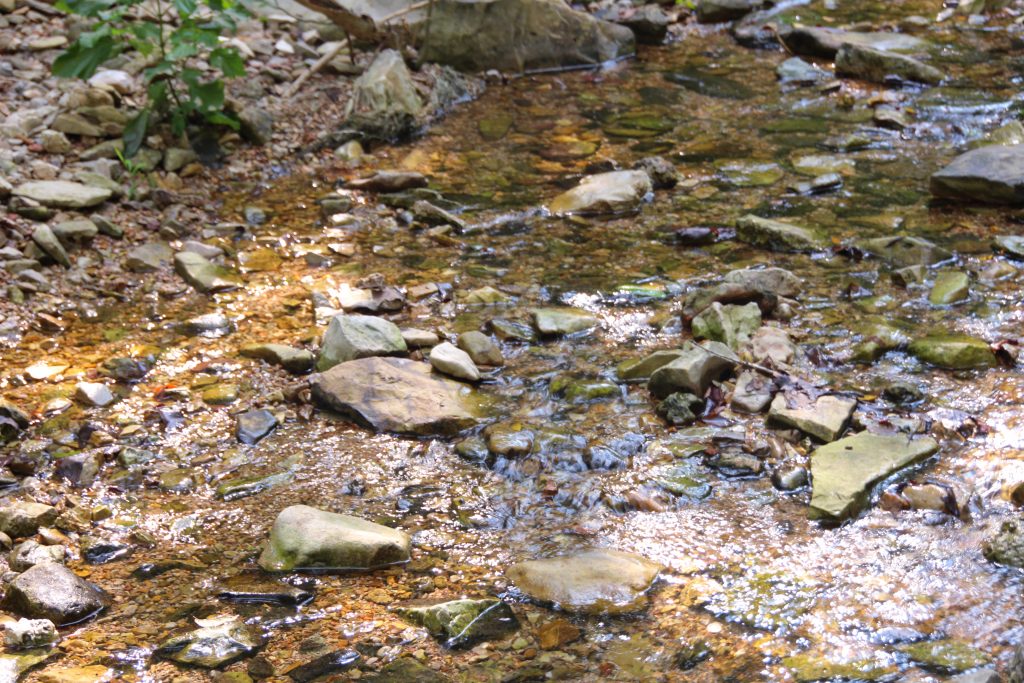 Please note that the trail's starting point can be easily missed as it lies right next to the Westgate Resort's entrance. When pulling into the designated parking area for the trail, just walk to the left of the Resort's gates, and you'll easily find the path. The trail is a community path, not owned by the resort.
The Waterfall Trail is pet and bike friendly and contains natural craggy terrain (though still an easy to moderate hike).
The deeper you go into the trail the more rewarding, as the end of the trail features a tall, tremendous waterfall that flows year-round!
Lakeside Wilderness Area
The Lakeside Wilderness trail is a crown jewel among Branson's conservation areas. Located just off the Branson strip, the area holds some of the Ozark's most breathtaking views and adventures.
The Lakeside Wilderness Area provides vast path options that range anywhere from a leisure stroll to a climb that's sure to achieve your cardio goals.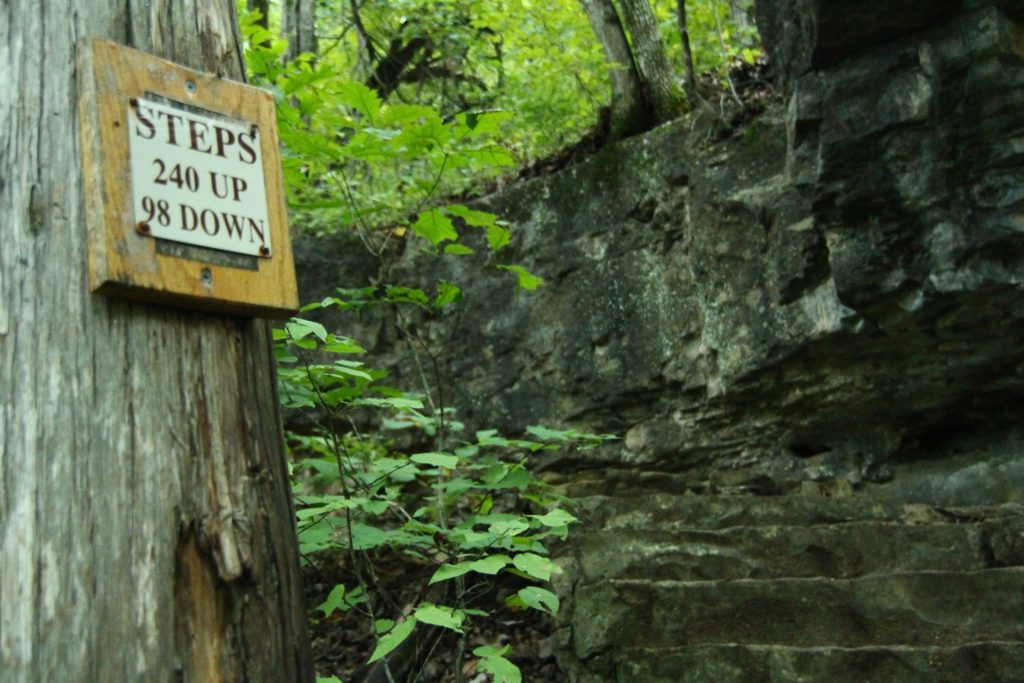 If you're wanting a hike that has it all, this trail comes most recommended. You can walk the shoreline of Lake Taneycomo, admire the natural woodlands and wildflowers, stroll along the bluff line, catch some of the Ozark's biggest waterfalls, stand in the mouth of a cave, and much more.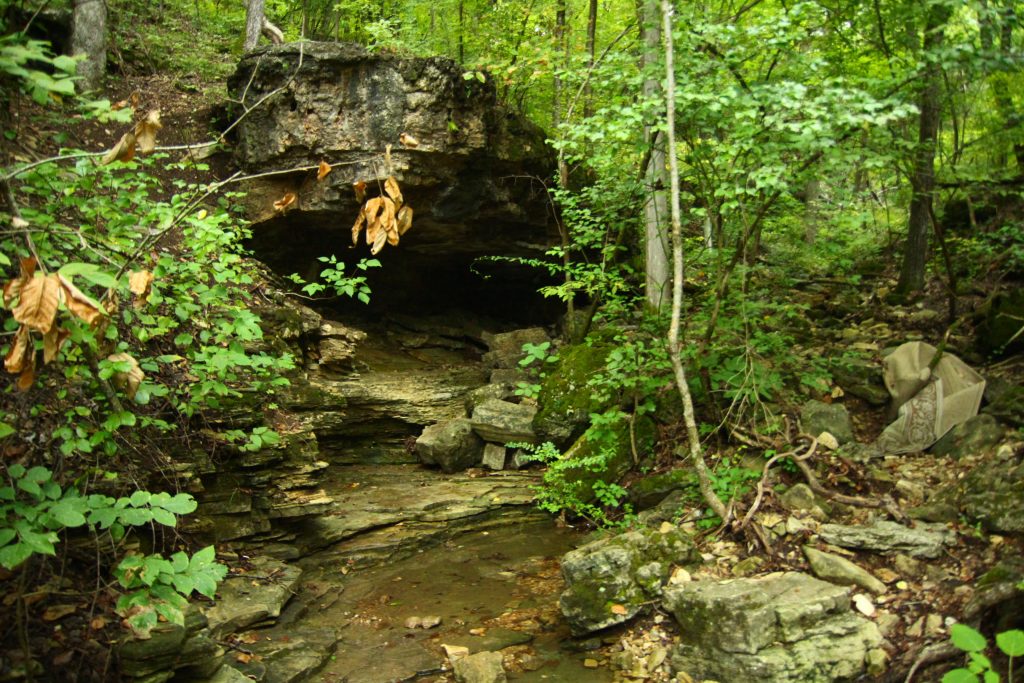 If you're up for some of the more challenging trails (e.g.–Bluff trail, Stonewall trail, and Taneycomo trail), make sure you're bringing proper hiking shoes. The area can get quite muddy if you're visiting after a rainfall, and you will be enduring steep and uneven terrain.
Note that this trail is for the nature purist. The waterfall down Bluff Trail is not man-made nor given a water pump to please visitors year-round. It's possible that the creek may be dried up, but a viewing of the towering bluff beneath the waterfall is well worth the hike.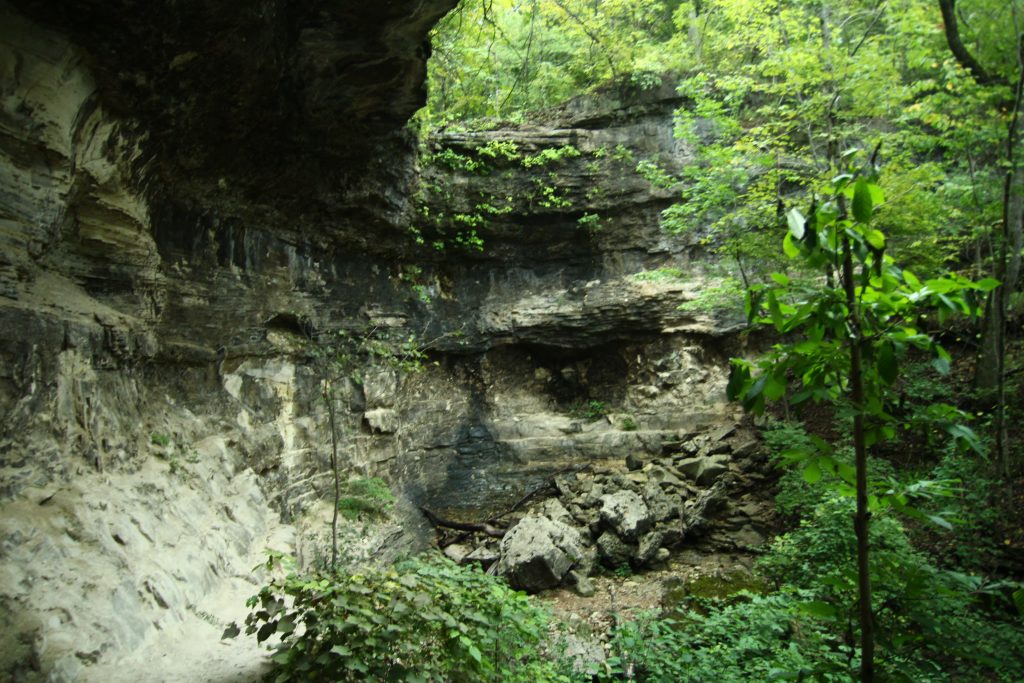 The Stonewall trail has spiraling stone staircases leading to the top of the hill. This trail is certainly not for the faint of heart, and is sure to get your blood pumping!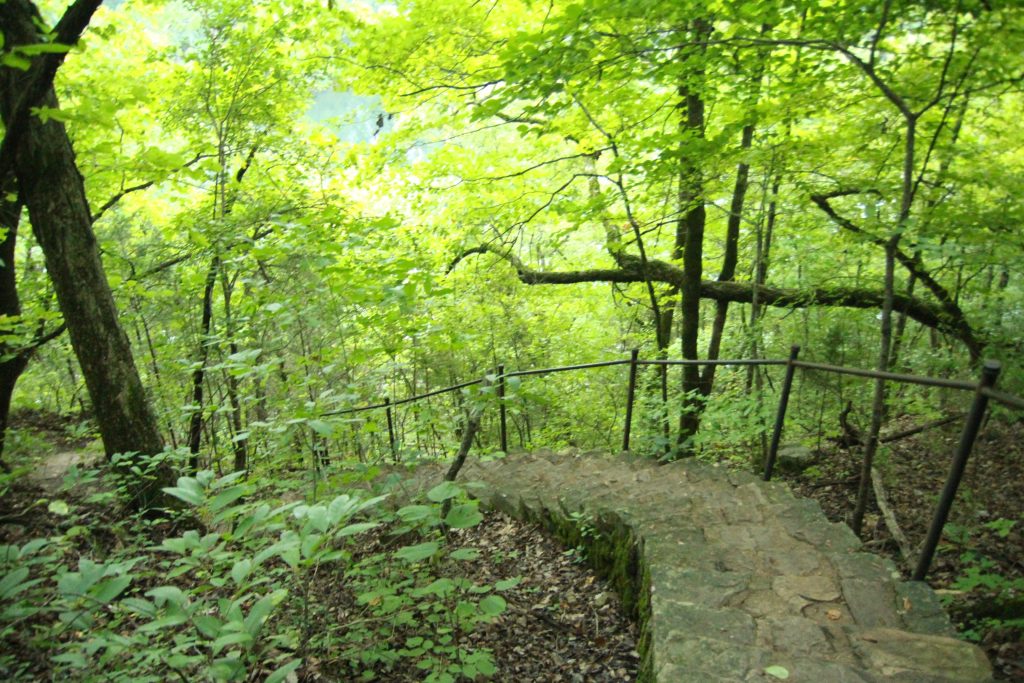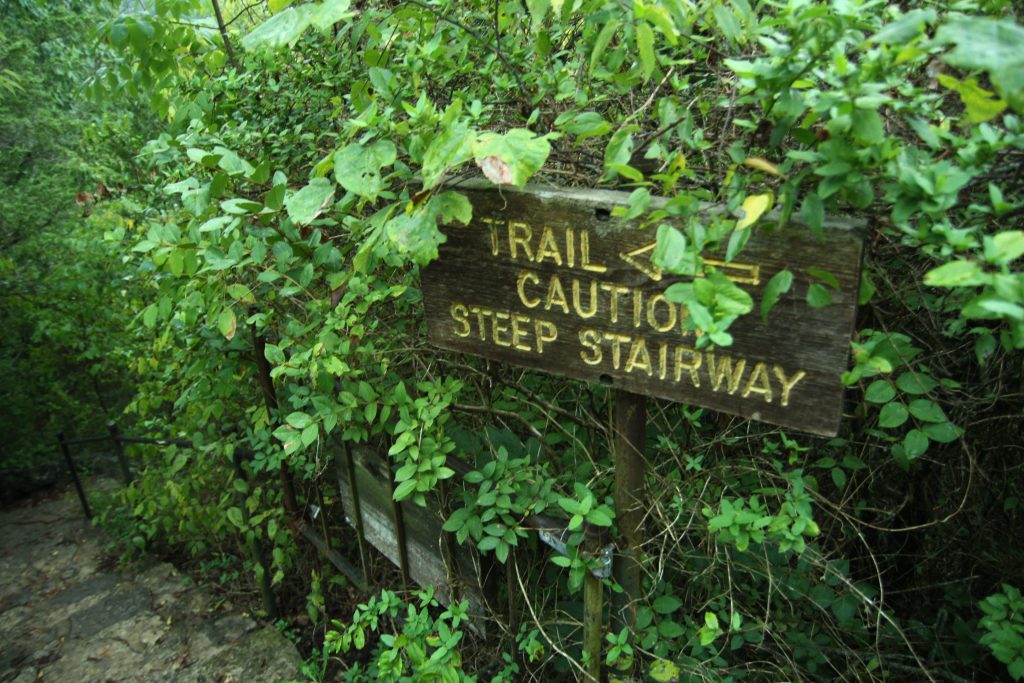 However, there are quaint stone resting benches periodically between staircases.
On the Stonewall trail, you will also come across the mouth of a large oval cave. This cave has a history whose explanation rests at the top of the hill, along with several other educational plaques on the area.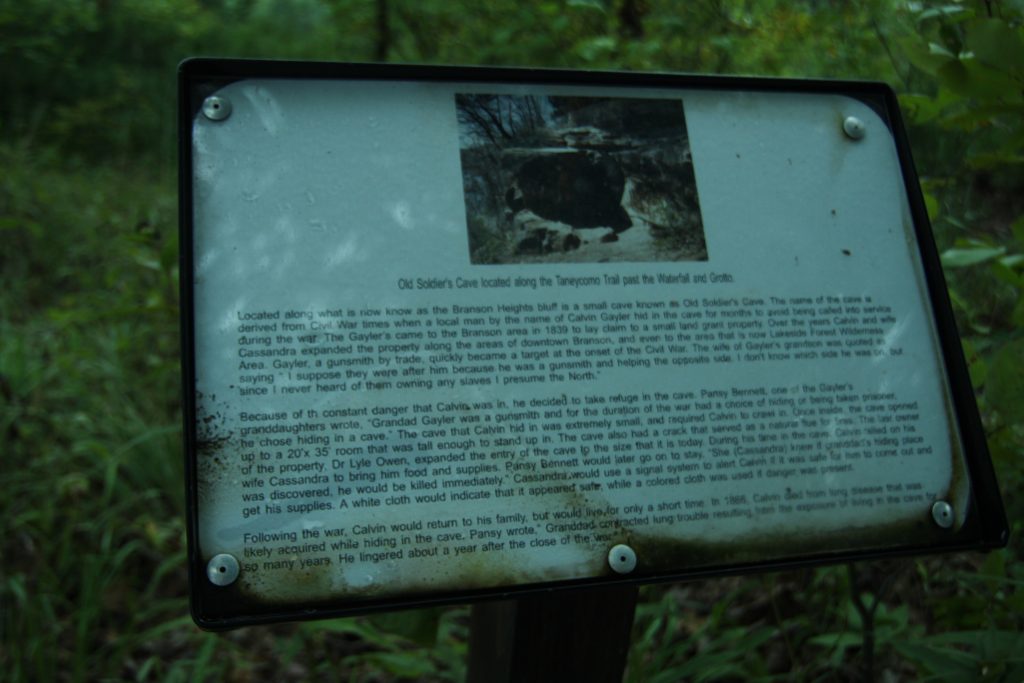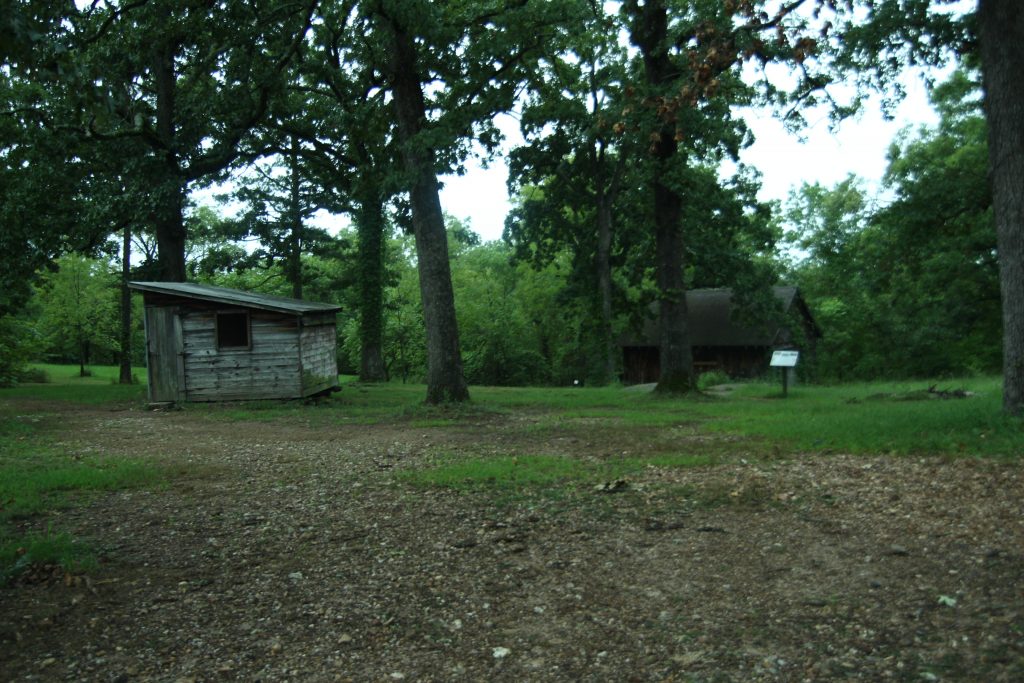 If maybe you aren't wanting to endure the descending climb to view the waterfalls, bluffs, and caves, you can also access this area via kayak with White River Kayaking. White River Kayaking has many options for drop off points, one being near the Lakeside Wilderness Area waterfalls. You can pay to have a guided tour of this area, or you can explore for yourself! Either way, your driver will let you know where to find the waterfalls, and the exploration is easy to moderate.
If you'd like a little more education on all that the Lakeside Wilderness Area has to offer, visit this page for details.
 Ruth and Paul Henning Conservation Area

The Ruth and Paul Henning Conservation Area serves as another catch-all for Branson's natural beauty. See anything from a close-up view of the Ozark glades and wildflowers to a 180-degree overlook of the entire city of Branson, Missouri.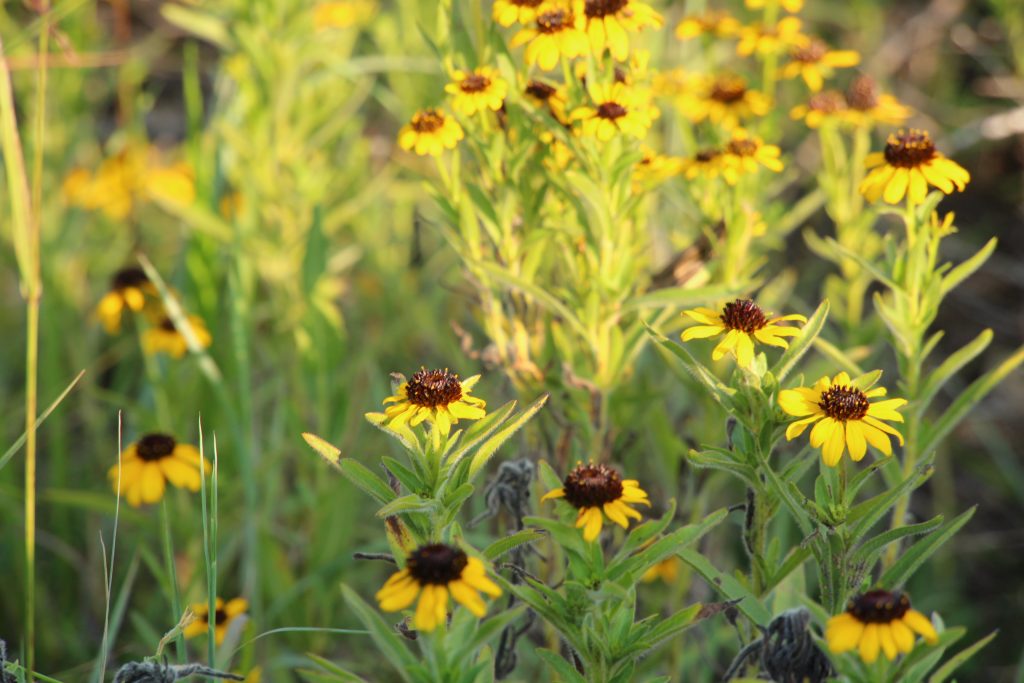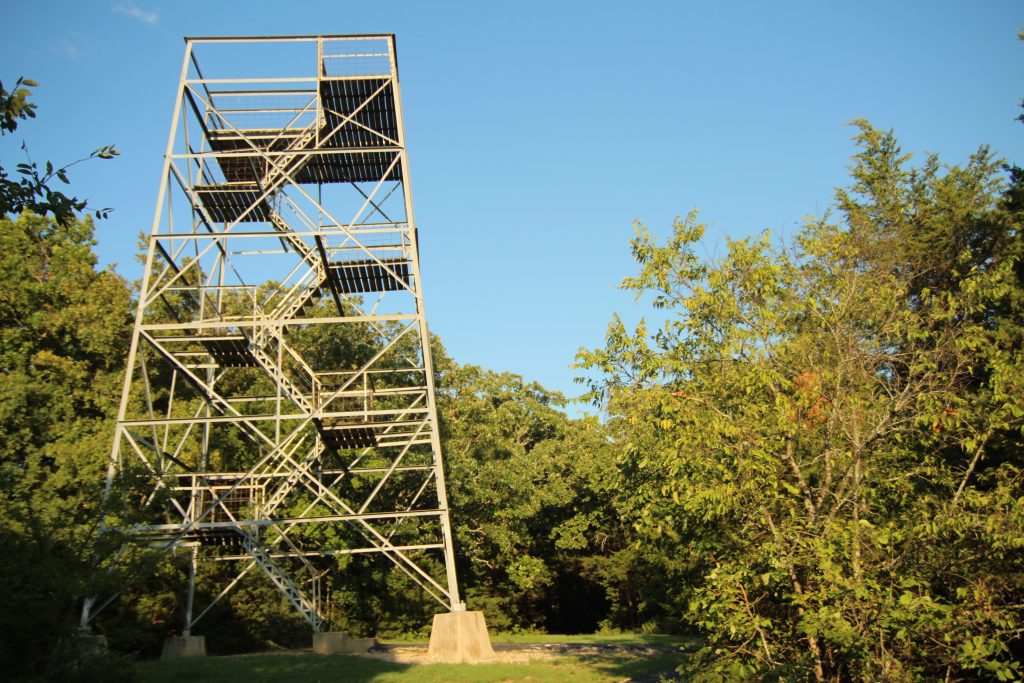 The Henning Conservation area is over 1,500 acres and has many different paths that can easily fill an entire day.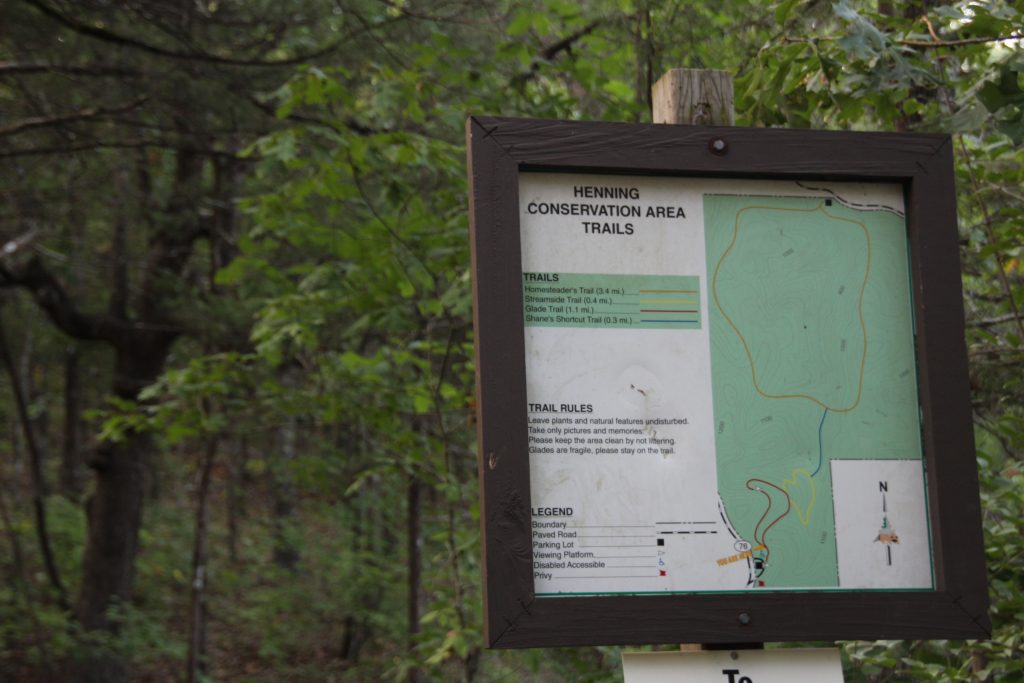 These paths also provide an educational experience of the beautiful Ozarks. With opportunities to stroll the Streamside Trail or the Glade Trail, the area serves as a great site for fishing/frogging, or bird-watching. The path leading to the observation tower is paved and provides several benches for resting along the way.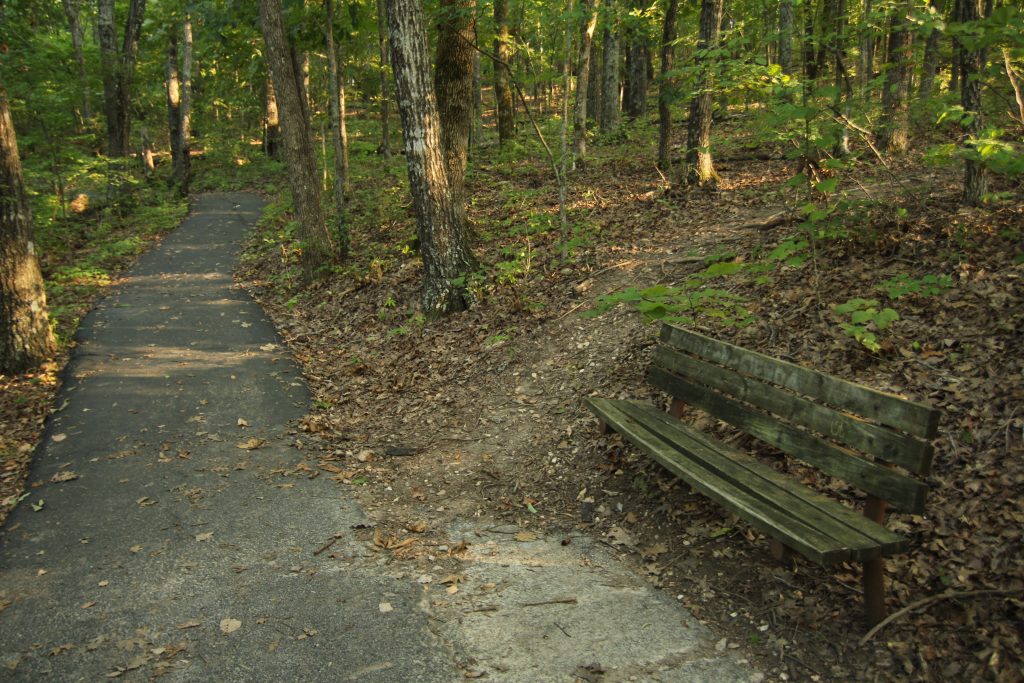 The 40-foot tower provides views as far as the eye can see over the famous Branson strip, and the renowned rolling hills of the Ozarks.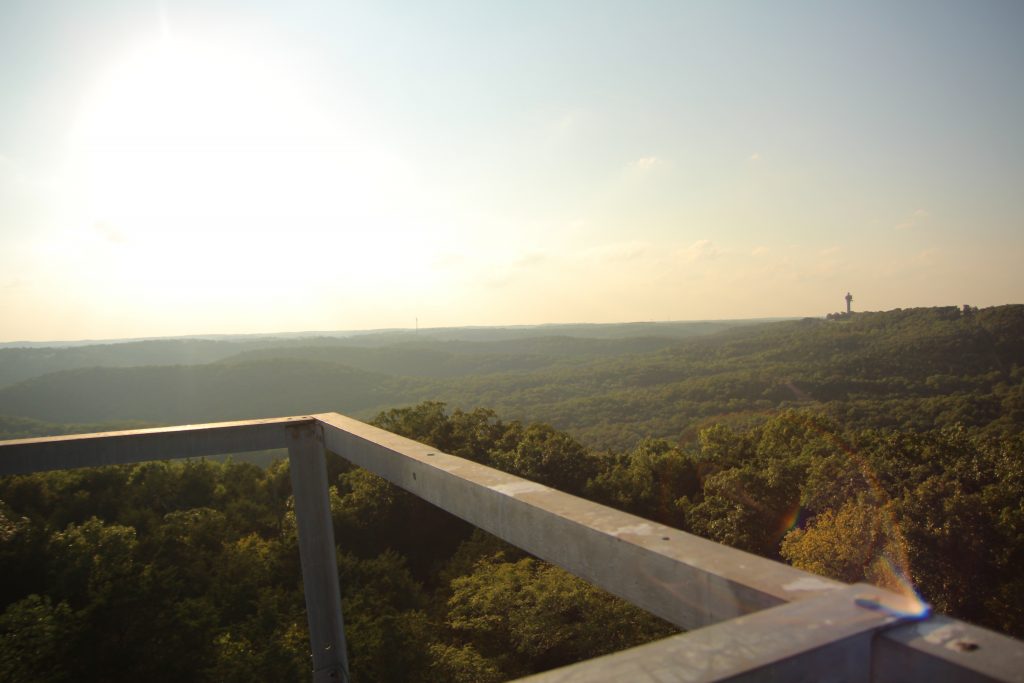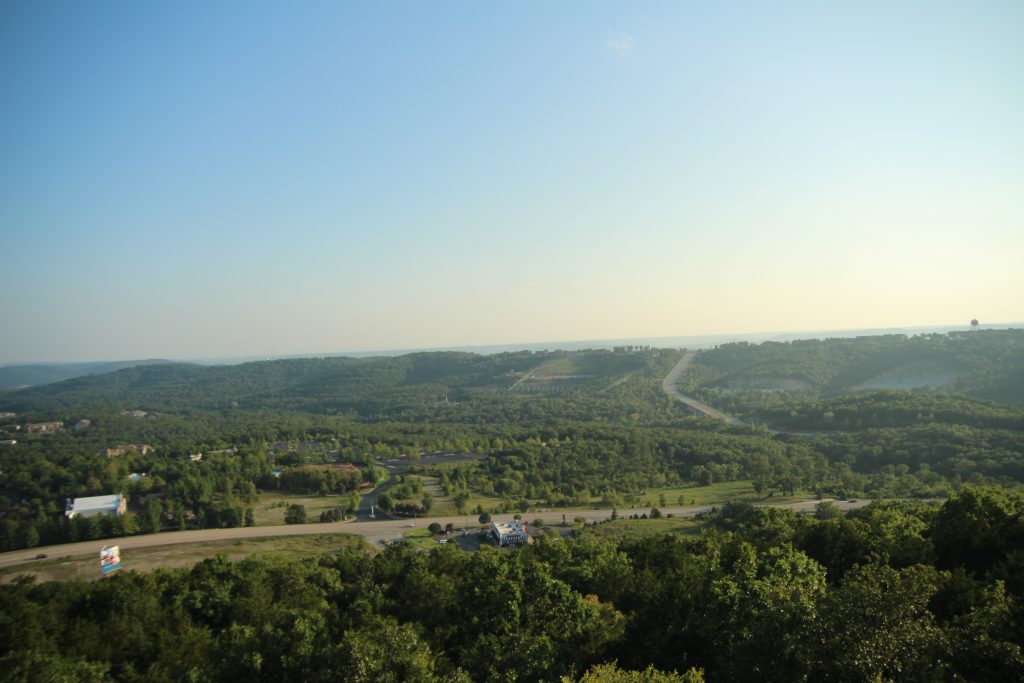 This 0.4-mile trail is a quintessential getaway for those seeking reprieve from everyday bustle and noise. For more information on the history of this conservation area, take a look at this site.  Whether a quick getaway with your sweetheart or a stroll with your thoughts, these Ruth and Paul Henning trails are sure to get you out of touch with the world and in tune with nature.
Murder Rock Trail

Murder Rock Trail is located close by the Branson Airport and provides stunning, remote views of the beautiful Ozark woodlands. This trail used to be a frequented area by locals, but the nearby land has been recently renovated and no longer advertises the trail system. Because of this, the trails aren't very well maintained and some paths are overgrown with wildflowers, and grass. However, it's unlikely that you'll run into anyone on this path so it is a great getaway for those seeking alone time!
I do recommend that those wishing to endure this path bring some sunscreen as the beginning of the path isn't well shaded.
The trail is now named Branson Creek Trail but is still commonly referred to as Murder Rock Trail.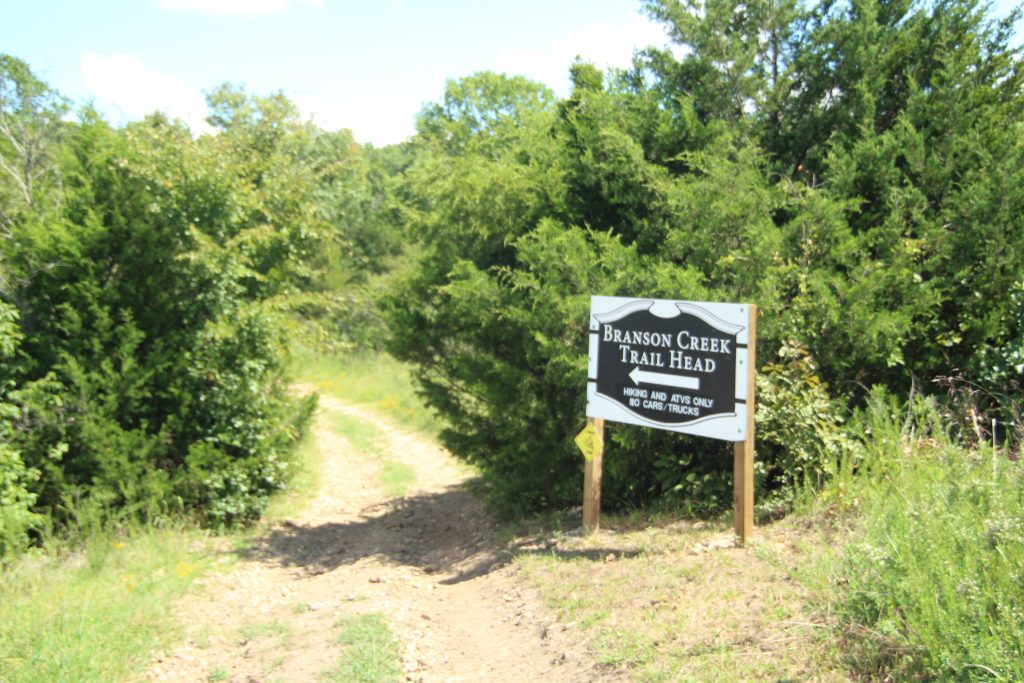 This trail cannot be found by GPS as GPS will reroute you to Top of the Rock. To find this trail take Hwy 65 South towards Branson Airport. After turning left at Buffalo Ridge off of 65, just head towards the Branson Airport until you find a small sign that marks the trail on the left side of the road.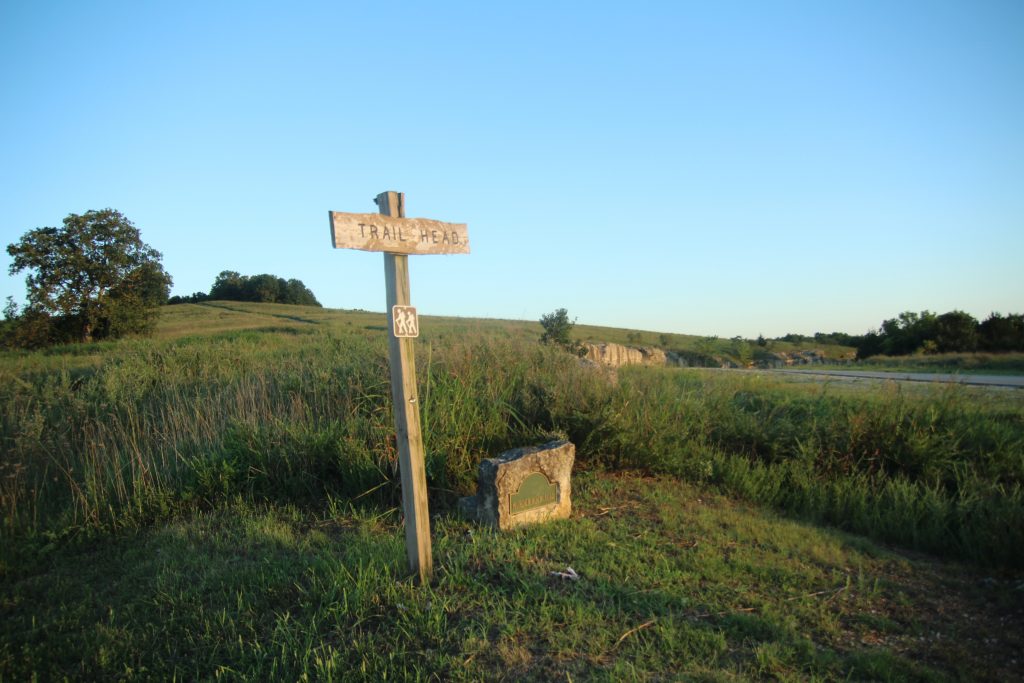 The Murder Rock Trail covers an expansive range of acreage and will take you past caves, old mining trails, and even deep pits that used to serve as mines.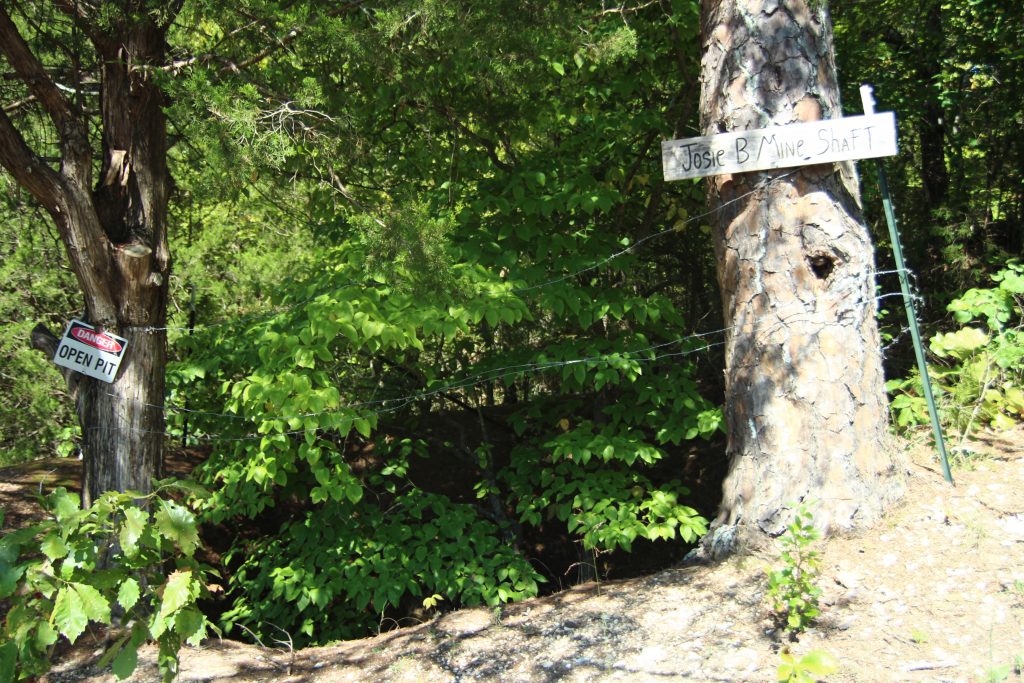 Click here for a map of the trail system! There also may be streams across the trails, depending on the season. These paths are ATV friendly, but trucks and cars are not permitted. The paths are very long and can easily take up an entire day. So if you're looking for a shorter adventure, I would recommend the trail be experienced on an ATV.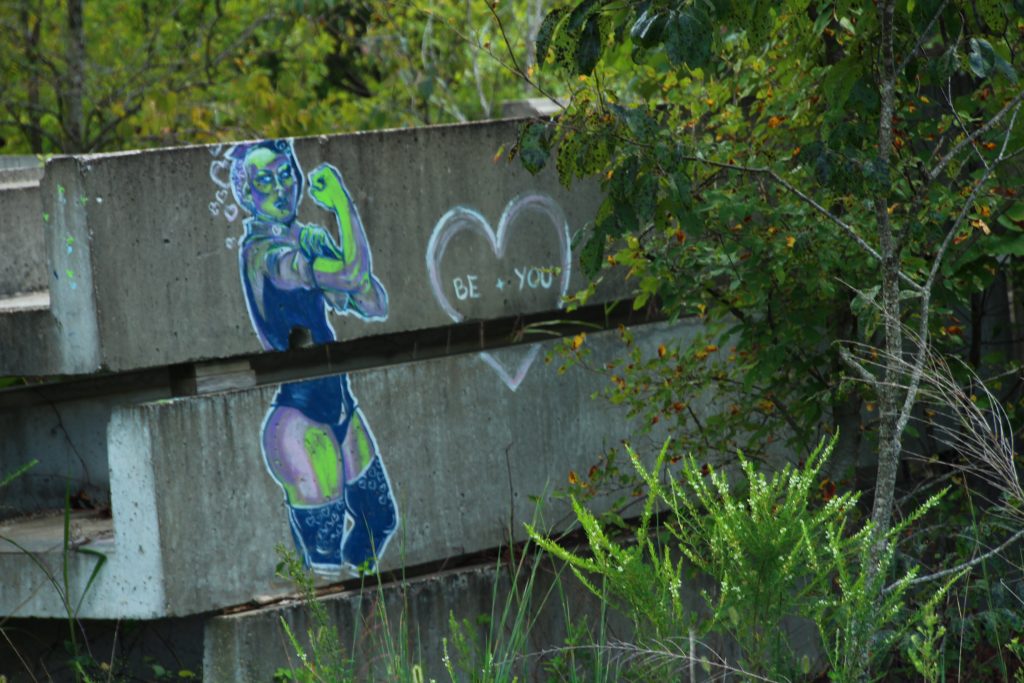 Branson Parks
Lastly, Branson has several phenomenal parks. Some of the local's favorite parks are Alexander Park, Stockstill Park, Sunset Park, and North Beach Park. These parks all provide simple, yet beautiful strolls along creeks and woodlands, while also providing your family with state-of-the-art playground equipment. Stockstill park has tennis courts, a skate park, a dog park, a peaceful creek, a baseball field, and plenty of acreage for roaming. Alexander Park also has a baseball field and neighbors Sunset Park. Sunset Park is a little more remote and resides next to Lake Taneycomo. Sunset Park has a paved path and plenty of disc golf catchers for those interested in frisbee golf.
Well there you have it, in a nutshell, a glimpse into Branson's beautiful, natural beauty best explored by a day hike. There are several more hiking trails beyond what I have listed above, but these are among the local's favorites. If interested, people can visit Dewey Short Visitor Center for information on all Branson Trails. You can also find more information on local trails by visiting this website.
Branson offers several ranging options for adventure, but trailblazing is a must for those seeking a true experience of the natural beauty of the Ozarks.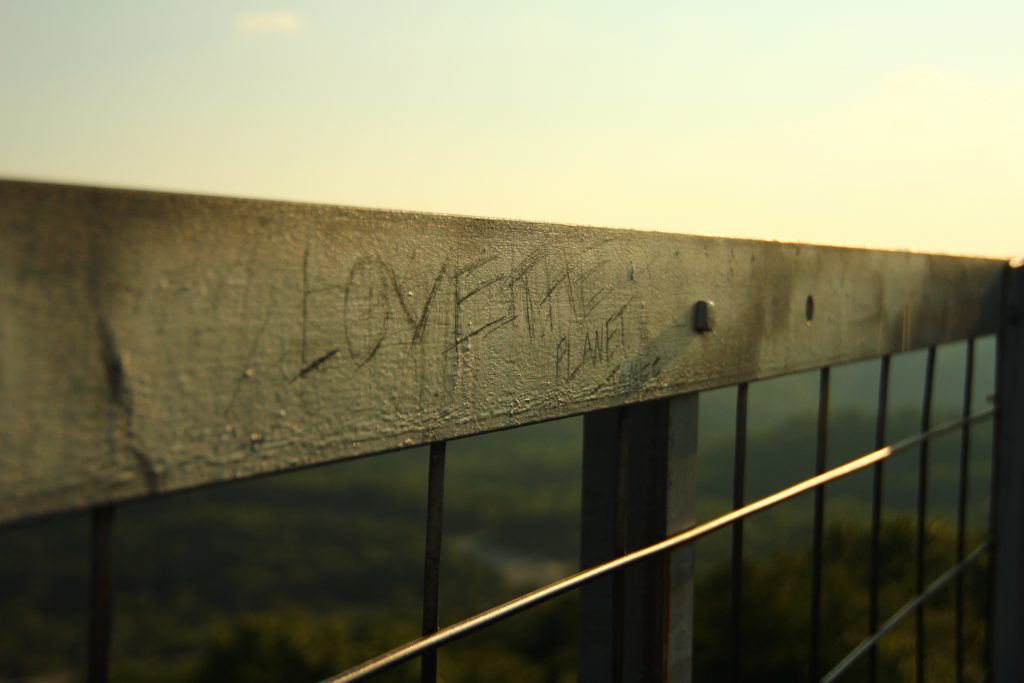 Talking Rocks Cavern Trails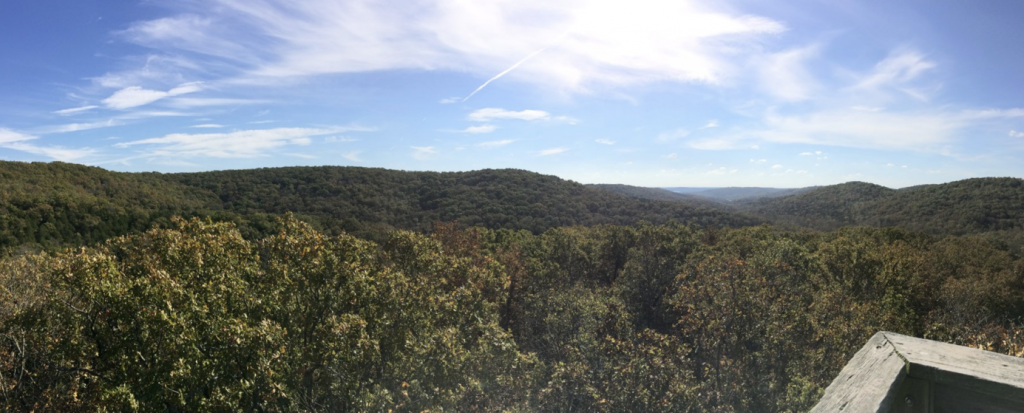 I've been walking around the Ozarks for years and didn't know about the nature trails at Talking Rocks Cavern until a few weeks ago. These are great family-friendly trails! In total, there are 4 'separate' trails but they all really connect to each other to make one long trail.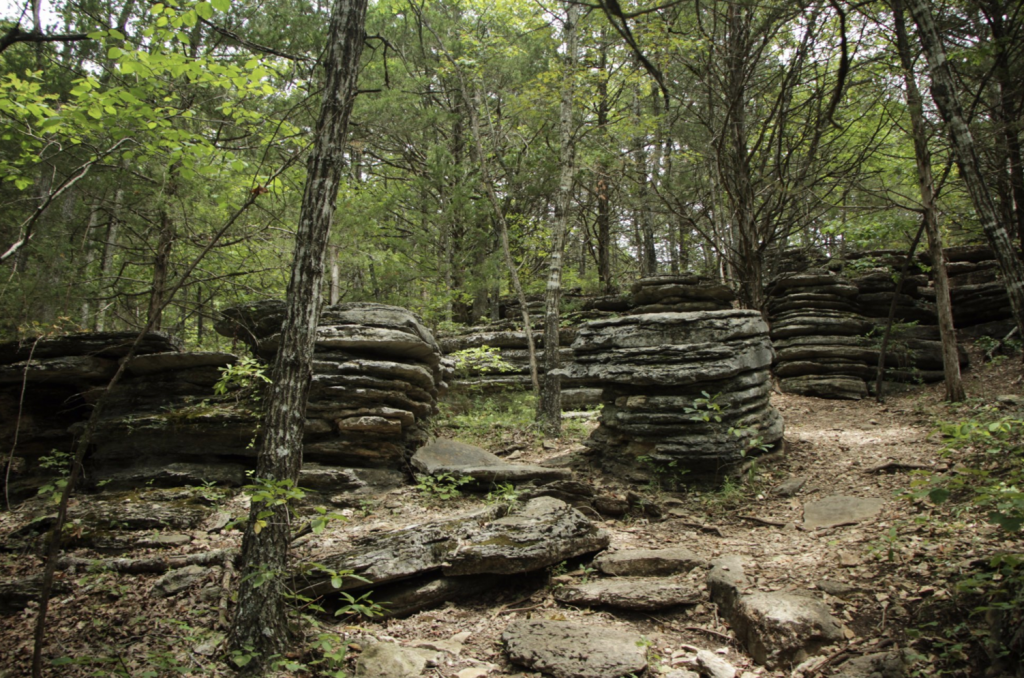 The first is the Springhouse Trail and is one of the easiest. At only .2 miles in length it'll only take you 10 or 15 minutes if you take your time. Then there is the Stone Pancakes trail at .4 miles long.  (It doesn't take long to see why they call it that.) Walk a little further and you'll come to the lookout tower which is 40 feet tall and gives you a spectacular view of the surroundings. From there you can hike down to the waterfalls (normally dry in the hot months but still cool to see).
Have you been on the trails in Branson? What are your favorite points of interest?