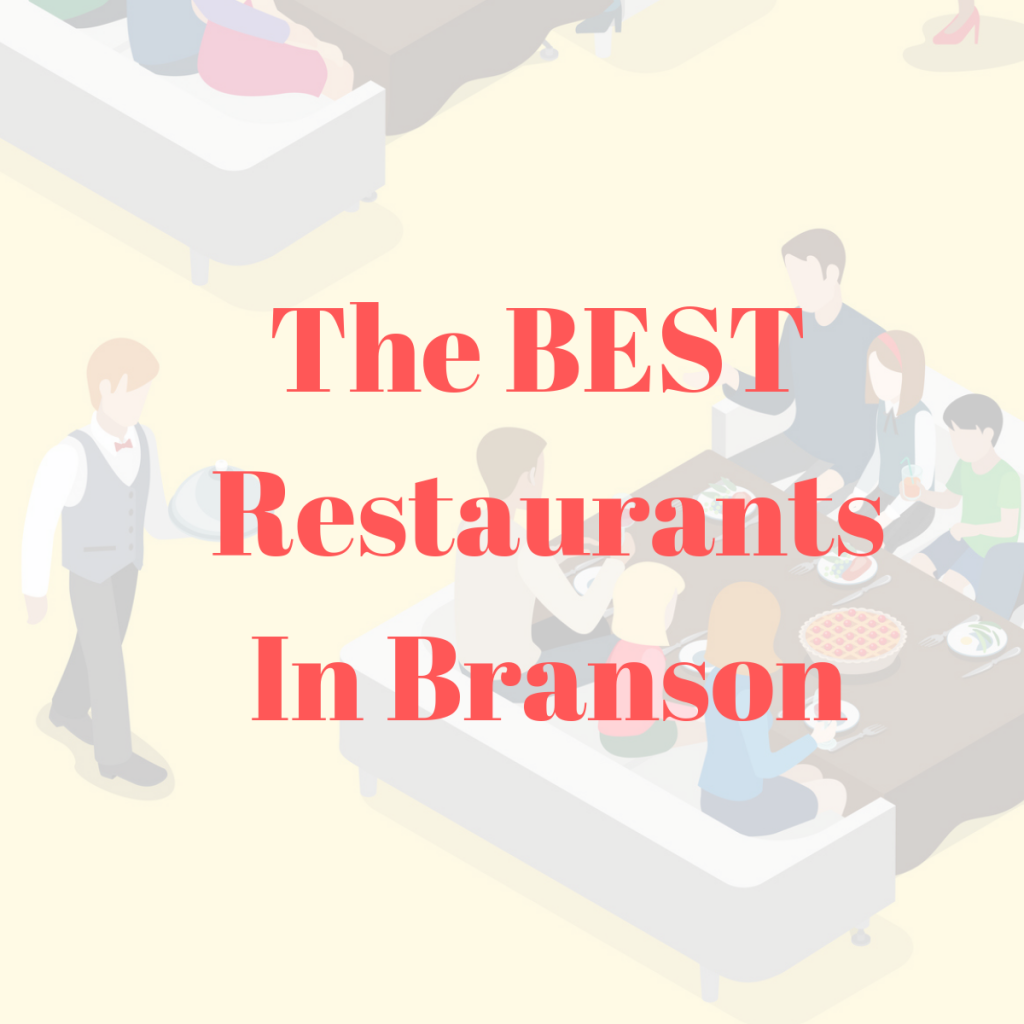 Everyone knows that Branson is the place to go for live entertainment and family fun! No doubt there's lots to do, and plenty to EAT! Of course, the Branson Landing and the HWY 76 Strip is home to several familiar restaurants, but local's favorite restaurants stay hidden on back roads and unexpected hiding spots. Below I've listed some of the best Branson restaurants that few tourists get to experience!
Danna's BBQ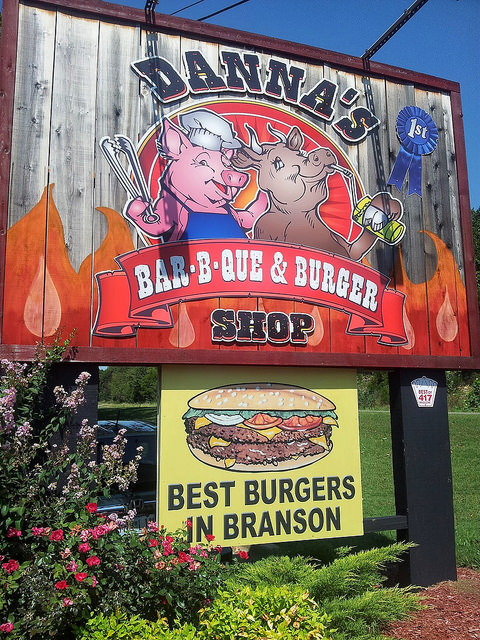 Danna's BBQ holds some of the best BBQ cookin' that you'll ever have the privilege of tasting! Danna herself is often found behind the counter working hard at satisfying the line of hungry stomachs gathered at the register.
Danna's BBQ can be found at two locations; one off of HWY 165 in Fall Creek, and the other in Branson West. 
This local favorite has several mouthwatering items to choose from including BBQ nachos, burgers, pork plates, beef plates, rib plates, even a fried catfish plate, and much more. 
Danna's BBQ prides themselves on their specialty meats. Slathered in their secret rub, and slow smoked to perfection, their smoked meats are well worth every penny! If you just can't decide between all of the enticing meal options, try out their Smoked Pit Plate! Their Pit Plate includes half a chicken, pulled pork, beef, smoked sausage, ribs, coleslaw, beans, french fries, and a Memphis roll. (Locals recommend you get an extra Memphis roll, as the deep fried, butter-filled roll is simply too good to be shared!)
If maybe you're just looking for a sweet treat, Danna's BBQ certainly has that as well. Local's will line out the door just for a banana's foster. The bananas foster features three heaping scoops of vanilla ice cream wrapped in two crepes and smothered with whip cream, bananas and drizzled with chocolate. The restaurant also offers a variety of milkshakes and Danna's famous chocolate brownie! 
This family-run, old-fashioned BBQ joint is most certainly at the top of the list for Branson's best restaurants.
Google Places
Tripadvisor
Yelp
Dana's Website
Dana's Facebook page
Mr. G's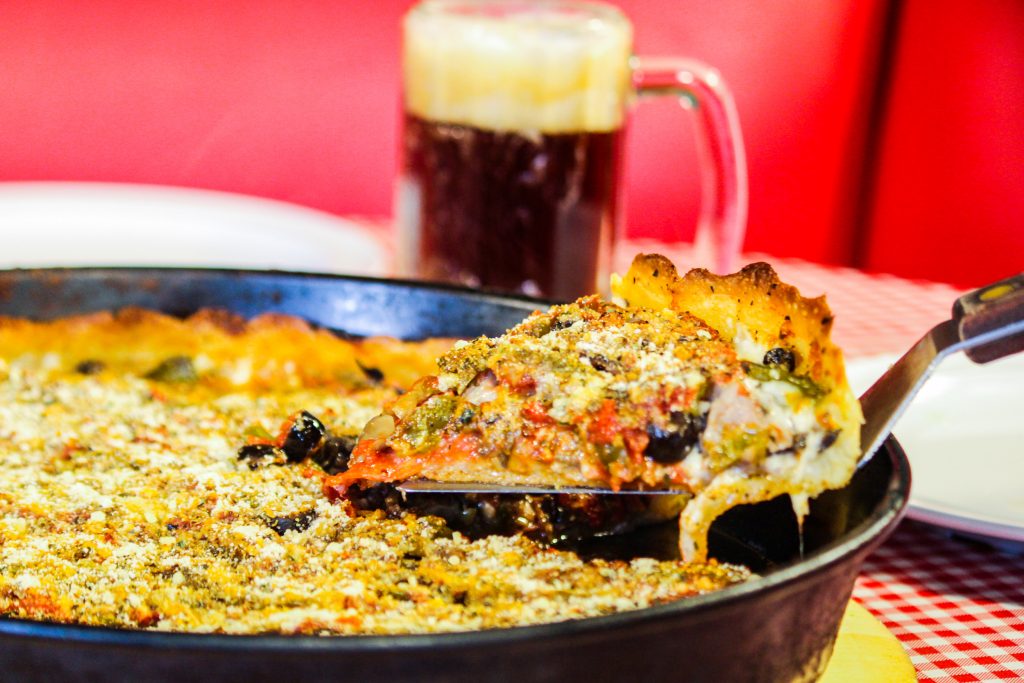 Mr. G's is a local hub known for their friendly staff, inviting atmosphere, and, of course, their deep-dish Chicago style pizzas. 
Located in the heart of downtown Branson, they provide every local's idea of a genuine Chicago dining experience. Made from scratch, their deep-dish pizza has caught the attention of locals for well over 20 years and never disappoints. They offer a wide range of menu options, including delicious subs, crab rolls, and toasted ravioli!
Of course, one wouldn't neglect mentioning that all visitors should pair their entree with one of Mr. G's cold, fresh beers offered in their full-bar selection.  
This old-school pizza restaurant offers an atmosphere that's great for the family, or for those needing a 'vacation from vacation' with a Moscow mule and a laid-back environment. If you're looking for a location that's sure to give you an escape from the typical tourist traps, this mom 'n' pop restaurant is sure to curb your appetite and keep you coming back for more!
Google Places
Tripadvisor
Yelp
Mr. G's Website
Mr. G's Facebook Page
Billy Bob's Dairyland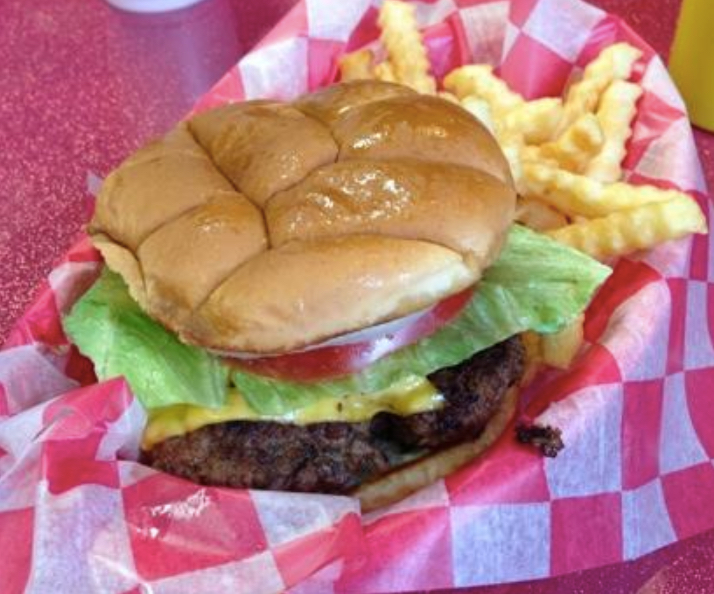 Located on the Branson strip, Billy Bob's Dairyland offers a retro 1950's dining experience you won't forget. 
They provided what most corporate, chain restaurants cannot—an establishment built on tight-knit relationships, and decades of hard work.
The staff at Billy Bob's Dairyland knows many locals by name, as several frequent the restaurant. This diner, being one of Branson's best restaurants, has the whole package. They don't just offer a wonderful meal, but a full on 1950's experience. Visitors will walk in to see young and old tapping their foot to a musical span of the decades played on their old-fashioned jukebox. The quirky diner will make you forget what year it is with their checkered black and white tiled floors and red swivel stools. 
Billy Bob's Dairyland provides a genuine, old-timey experience with not only their atmosphere but also their spectacular burgers and malts! All locals agree that no Dairyland entree should go without one of their famous, heavenly malts, and all meals should be followed by one of their home-baked pies!
Although the folks there are too modest to tell you, they've been the recipient of numerous "best burger" awards. Even the big publications are raving about the food. Check out their ranking in the Top 10 Burgers by Forbes magazine! Give them a try and you'll know why they made it there.
When you go, make sure you bring cash or a check to this restaurant as they are do not accept credit cards.
Yelp
Tripadvisor
Google Places
Sugar Leaf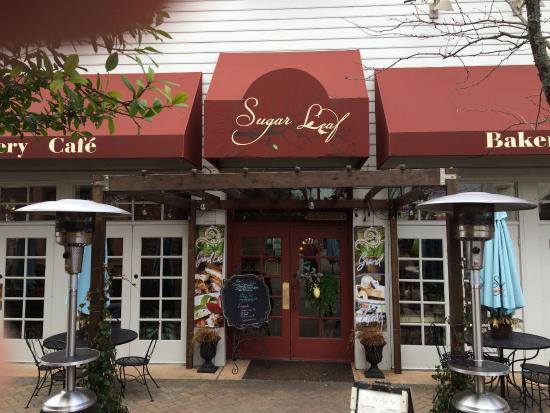 Hidden within the Grand Village Mall lies Sugar Leaf Bakery and Cafe. Sugar Leaf, owned by Todd and Lori Jansen, bloomed in 2004 from the irresistible taste of one cookie. 
This family business is a staple among the Branson locals. Though beginning with delectable homemade treats, Sugar Leaf has since expanded to a broad spectrum of delicious menu items. You can take a look at their menu options here. Sugar Leaf is one of Branson's best restaurants for quiche, paninis, and their seasonal soups!
Their chili is award-winning, and all locals agree that any Sugar Leaf menu item should be paired with a warm and satisfying bowl of soup. While this menu features a variety of fresh seasonal salads, soups, panini/cafe sandwiches, and even a kid's menu, one mustn't neglect Sugar Leaf's unique dessert menu. 
This bakery has become the first pick for local's wedding catering, as they even have a wedding cake featured in 417 magazine.
Their motto of being "more than a bakery and instead a family," can be easily seen in all of their handcrafted desserts—cookies, cakes, and cobblers, oh my! Their homemade muffins are sure to entice your cravings!
This unique, family-built establishment is by far one of Branson's best restaurants for breakfast, lunch, and dessert.
The love and creativity sparked from Lori and Todd trickle down throughout their caring staff. With time, care, and a spirit of zeal crafted throughout their business and homemade treats, it's no wonder how this mom 'n' pop restaurant has attracted visitors from all over and kept them coming back for more.
Tripadvisor
Yelp
Google Places
Facebook page
Billy Gail's Cafe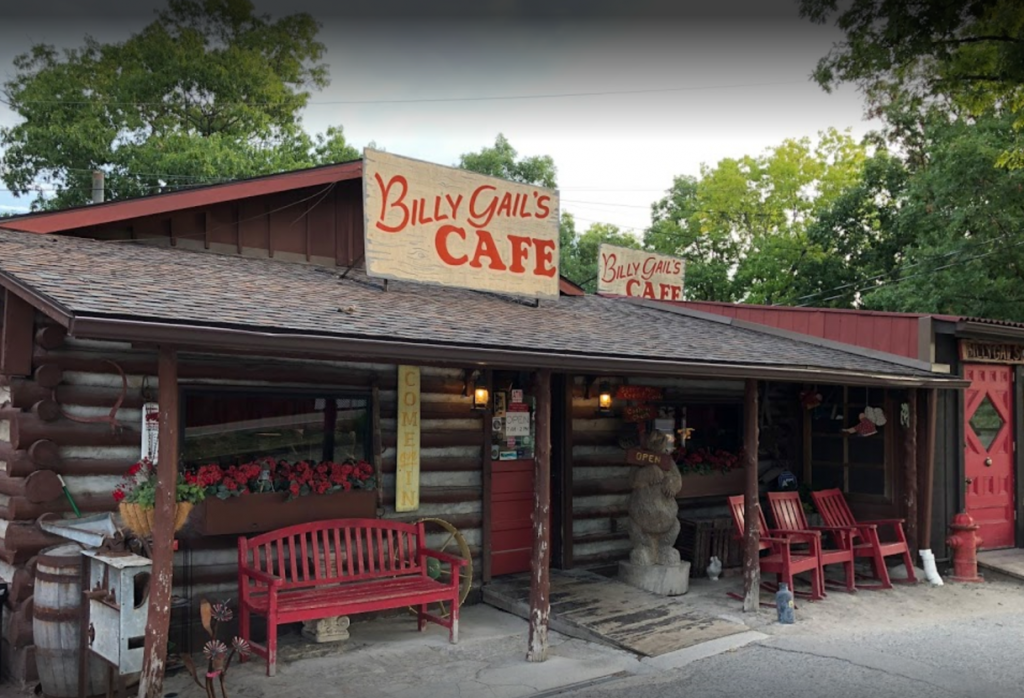 No doubt one must visit Branson's consistently voted best breakfast restaurant- Billy Gail's Cafe. This unique cafe, a remodeled gas station/log cabin, is sure to satisfy even the largest of appetites.
Though very popular among locals, and the privileged tourists that have stumbled across it, this restaurant lies off the beaten path down Route 265. When passing, the cafe can't be missed. In the front resides decommissioned gas station pumps with flowers, smiley faces, and handprints painted all over. Within the log cabin behind the gas pumps lies Billy Gail's Cafe.
Upon entering the cabin, you'll feel like you've just walked into grandma's farm home. Unique, antique knick-knacks surround you as you find your way to a homey picnic cloth-covered table.If you're wanting a genuine escape into the country lifestyle of the Ozarks, Billy Gail's holds just that. This cafe screams, "homey" with their heartwarming staff, and individually assorted personal coffee mugs.
Though certainly known for the atmosphere, Billy Gail's Cafe is probably most known for their "hubcap pancakes." 
No plate can hold the massive pancakes Billy Gail's has cooked up! The light and fluffy 14-inch pancakes, notoriously known among locals, are sure to curb the hungriest appetite!
Another signature dish offered at Billy Gail's is the "French Cake." Most find breakfast items hard to choose between, but this menu item gives customers a taste between the best of both worlds. They take their regular pancake, slather it in egg batter, and place it on a griddle creating the perfect french toast and pancake hybrid.
Billy Gail's cafe has such a wide range of affordable menu options ranging anywhere from four egg omelets, pecan french cakes, biscuits and gravy, fresh salads, homemade soups, burgers, sandwiches, chili dogs, and much, much more.
Take a look at their extensive range of menu options here. 
For over 20 years Billy Gail's has been satisfying hungry stomachs and providing a unique country experience to be forever remembered by all!
Tripadvisor
Yelp
Google Places
Mr. Gilberti's Place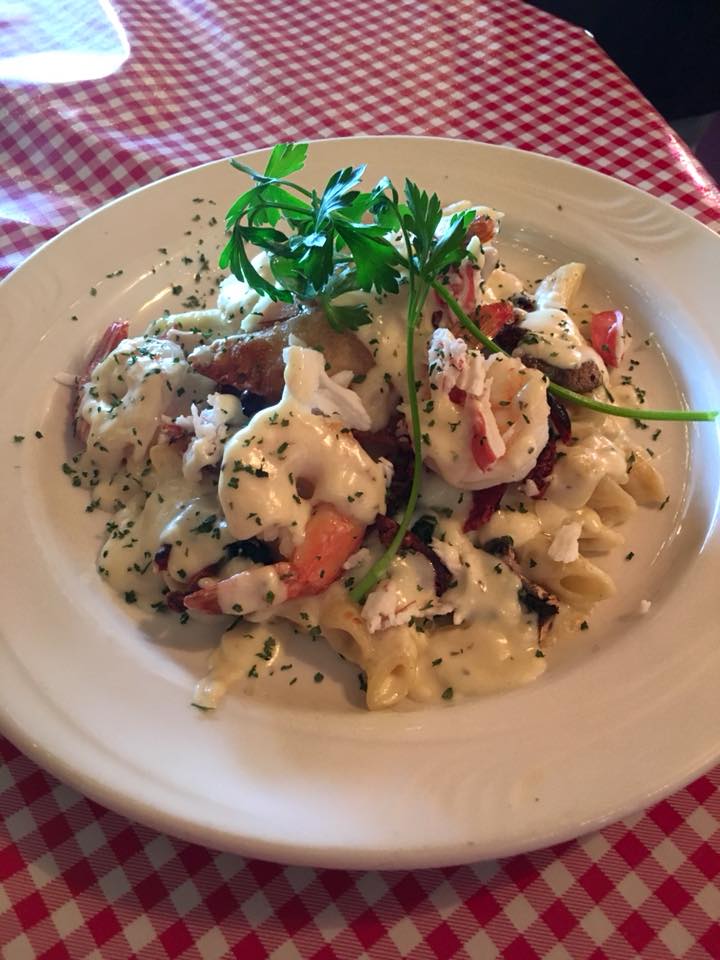 Down a forested road neighboring the Taneycomo shoreline lies Mr. Gilberti's Place –  a picturesque restaurant that takes visitors off the main drag, and into genuine Italian dining.
Mr. Gilberti's Place offers an atmosphere based on tranquility and relationship. Inside you'll find hanging greenery, a dining area embellished with strung lights, and the walls covered in photos of smiling visitors.
Not only does the atmosphere of this mom 'n' pop restaurant capture genuine Italian dining, most importantly, so does the food! 
As several reviews will confirm (including a review from 417 Magazine), Mr. Gilberti's Place is a hot spot for low-key Italian dining with favorites such as mostaccioli, eggplant parmigiana, seafood ravioli, and, of course, authentic Chicago style pizza.
The pizza of this restaurant is a special treat for locals, as frequent visitors know the pizza dough is made from scratch in the kitchen. Of course, such a feat requires diligence and time (around thirty minutes) but is well worth the wait! Not only is their pizza dough made in-house, so is their sausage. All locals recommend visitors include Mr. Gilberti's homemade sausage as one of the toppings on their homemade pizzas.
Mr. Gilberti's Place is open for both lunch and dinner. Take a look at their menus here. Or, if you'd rather the Italian dining experience be brought to you, they also deliver! Find their number on this page to see if they deliver to your area.
Tripadvisor
Yelp
Google Places
Facebook Page
Thai Thai Cuisine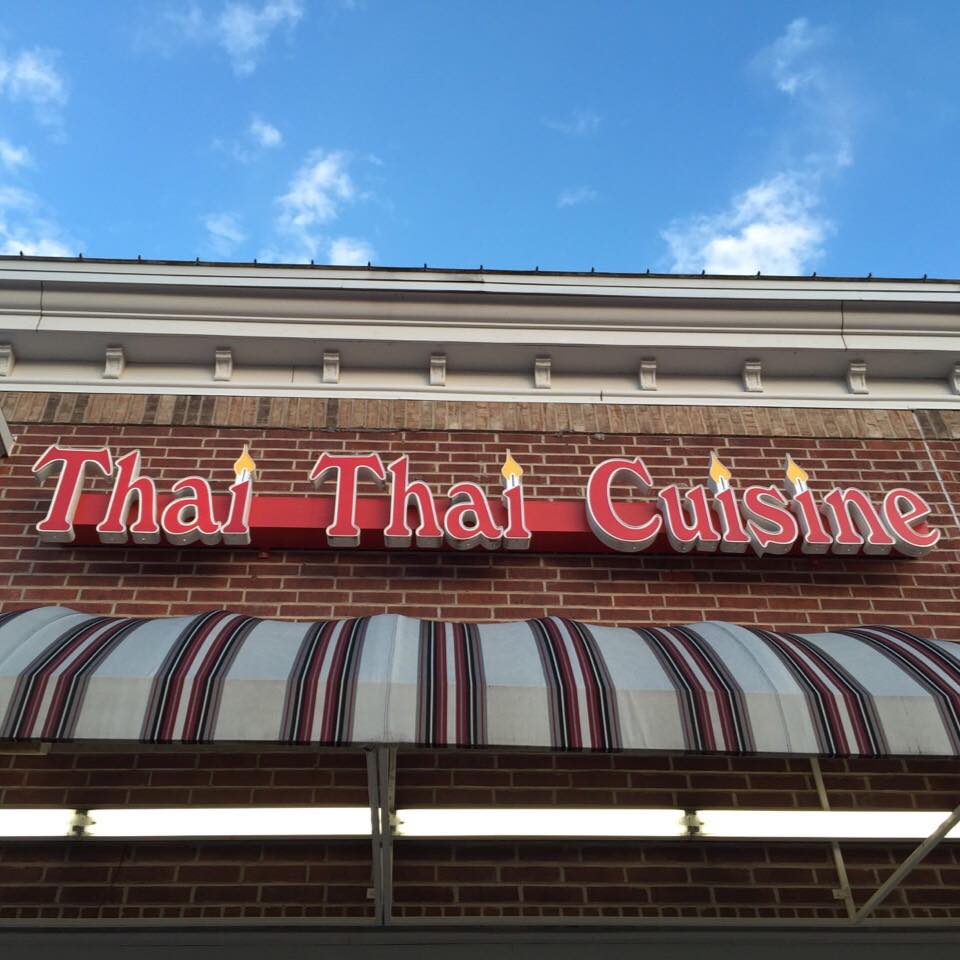 If you're really wanting to eat like a local, Thai Thai Cuisine is a must-visit! Ask any local of their favorite Branson restaurants, and you're sure to hear "Thai Thai" at the top of the list.
Thai Thai Cuisine is a hidden hole in the wall on the Branson strip adorned with an Asian style interior. The bistro offers several Thai dining standards including pahd Thai, curries, genuine Thai iced tea, and much more. 
My personal favorite is their Spicy Noodles. Wow!
Be sure to try one of their teas. The Chrysanthemum Tea is an East Asian based flower beverage served hot. The Thai Iced tea is a creamy, sweet tea served hot or cold. The Chrysanthemum Tea provides a pleasing and relaxing aroma that is best enjoyed on a cold winter day. The Thai Iced tea is a more exuberant beverage that can be enjoyed hot or cold and is infused with a bright orange coloring.
Thai Thai Cuisine also offers unique desserts such as fried ice cream, coconut ice cream, fried banana, and mango sticky rice.
This local's favorite is sure to provide you with an escape from the norm and lead you into a one of a kind experience of the bold and vibrant flavors of genuine Thai cuisine.
Tripadvisor
Yelp
Google Places
Facebook Page
Dobyn's Dining Room- The Keeter Center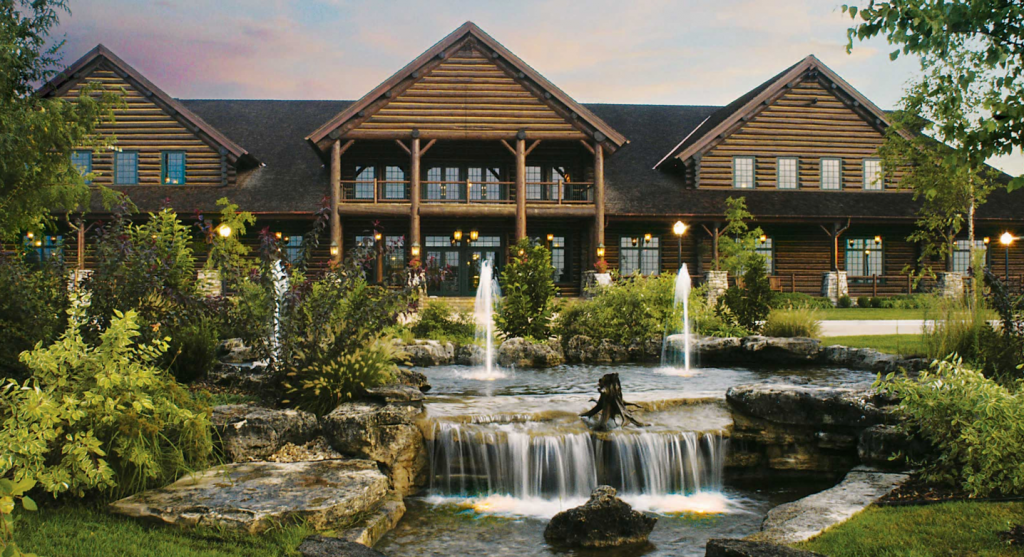 If visiting Branson for the first time, College of the Ozarks offers an array of unique experiences. Dobyn's Dining Room, located in The Keeter Center of College of the Ozarks, is a wonderful getaway into the life of the students. From tending the gardens, to raising the livestock, to serving and cooking the food, the students have a leading role in all areas of this farm-to-table restaurant. This is how they earn their tuition.
While the atmosphere does exude an air of elegance, the restaurant also provides live piano music for their guests, creating a relaxing and intimate environment. If you would prefer a more casual setting, the restaurant is also open for lunch and is a little less formal at that time.
Dobyn's Dining Room is by far one of Branson's finest dining restaurants and the meal is sure to be worth every penny! Be sure to make a reservation as this restaurant is a hot commodity in the area.
Take a look at Dobyn's Dining Room's menu, reservation information, and other information offered on the campus here.
Tripadvisor
Yelp
Google Places
Facebook Page
The Pie Safe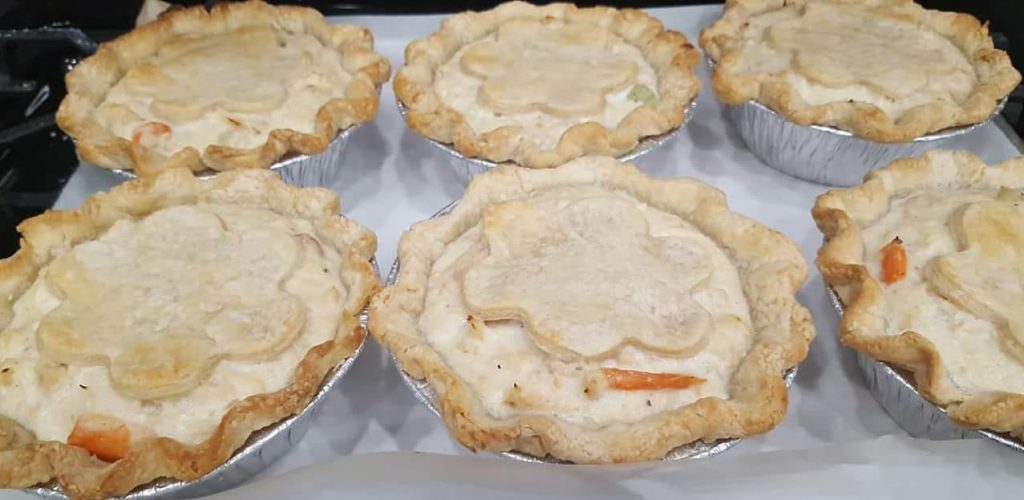 The Pie Safe is a new cafe located in the heart of downtown Branson. It can be found off the corner of Main Street near Dicks five and dime. 
The Pie Safe has not yet made way too many tourist's ears but has locals raving already.
The hidden gem is arrayed with a unique art deco style and embellished with stunning chandeliers all over. The cafe offers a wide variety of flavored coffee, teas, sandwiches, and most importantly, homemade pies! The pies and treats offered at The Pie Safe change up often, but some of their pie flavors from the past include: pecan, blackberry, chocolate bourbon, pumpkin spice, Dutch apple, cherry, and even chicken pot pie!
The unique ambiance of The Pie Safe goes unmatched and is quickly catching the attention of visitors and locals alike! Check out their Facebook page on your visit to Branson to find out what unique menu options they're offering!
India Clay Oven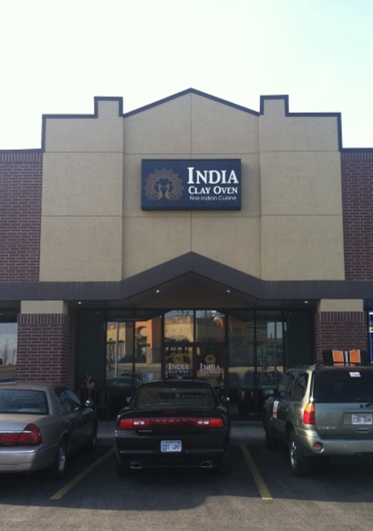 I'll be honest…Indian food is not my thing. However, my friends who LOVE Indian food insisted that I include this restaurant on my list. According to them, if you like this type of food, you'll LOVE the India Clay Oven.
It's located in the Vista Plaza located on Hwy 76. This restaurant provides genuine Indian cuisine, extremely helpful and friendly staff, and a laid back, beautiful environment.
The India Clay Oven provides generous portions and unique entree options such as lamb, jumbo shrimp, and other oven specialties. If you can't choose between all of the amazing traditional North Indian dishes provided, locals would recommend you try the Clay Oven Mix Grill. This amazing dish features tandoori chicken, chicken tikka, sheekh kabab, and shrimp tandoori.
Take a look at The India Clay Oven's Facebook page to skim through their unique blend of teas, coffees, specialty desserts, and other wonderful Indian cuisines.
Tripadvisor
Yelp
Google Places
Gettin' Basted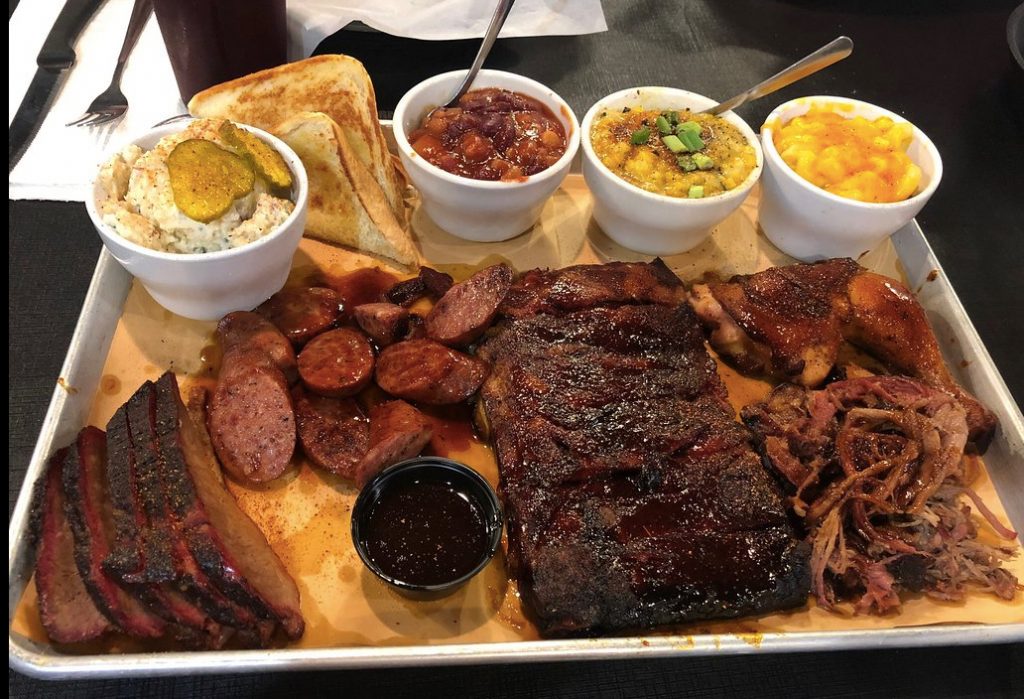 I know I've already included a BBQ restaurant on this list, but ya'll… this place is delicious.
I know a thing or two about BBQ and even consider my own skills to be above average. But I knew I was beaten when I tasted the first bite of the Gettin' Basted brisket. Wow! This was the best brisket I've ever eaten. This is also one of two local places that I know of where you can get a burger made from Wagyu beef.  Once you've tried it, you'll want it every time.
Give this place a try!
Gettin' Basted Facebook Page
Tripadvisor Page
Website
Downing Street Pour House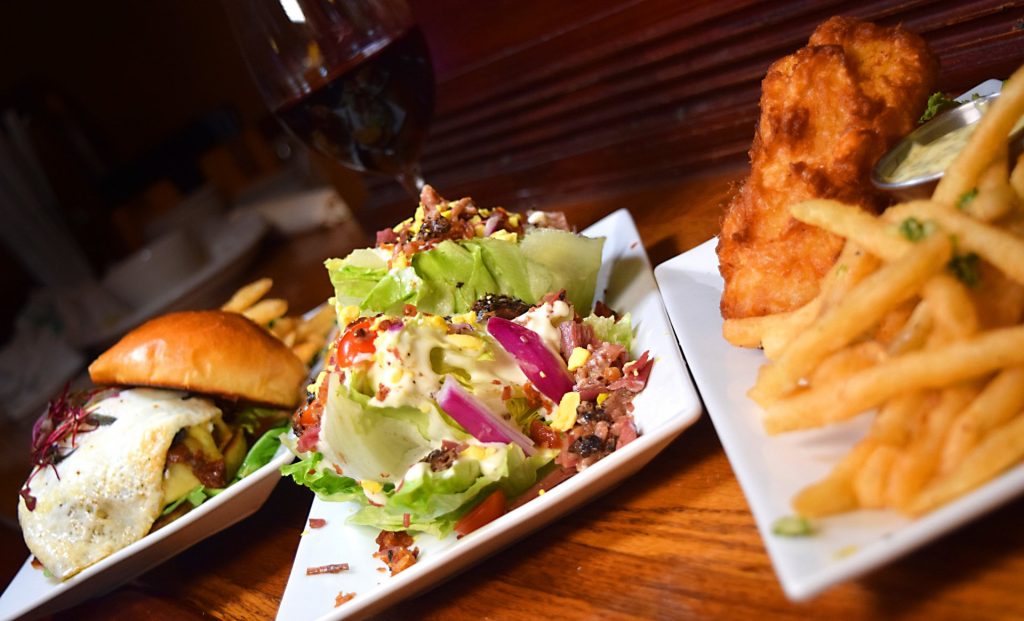 If you're into a small-menu & fresh food kinda place, you don't want to miss the Downing Street Pour House. This is my type of restaurant. You can right away that this place is run by folks who appreciate good food in a great atmosphere. This is NOT one of the Branson food troughs that seem so prevalent. This is where you go to have a relaxed meal made with high-quality ingredients.
Like their sister store, Gettin' Basted, they also make their burgers from the award-winning Snake River Farms American Wagyu beef.
I had the H.A.F.B. which was fan-stinkin-tastic! I told my wife that I thought it was the best burger I've ever had (and I've had a few). She said, "wait until you try this" and offered up a bite of her Black and Bleu burger. Whew! Mind blown!!!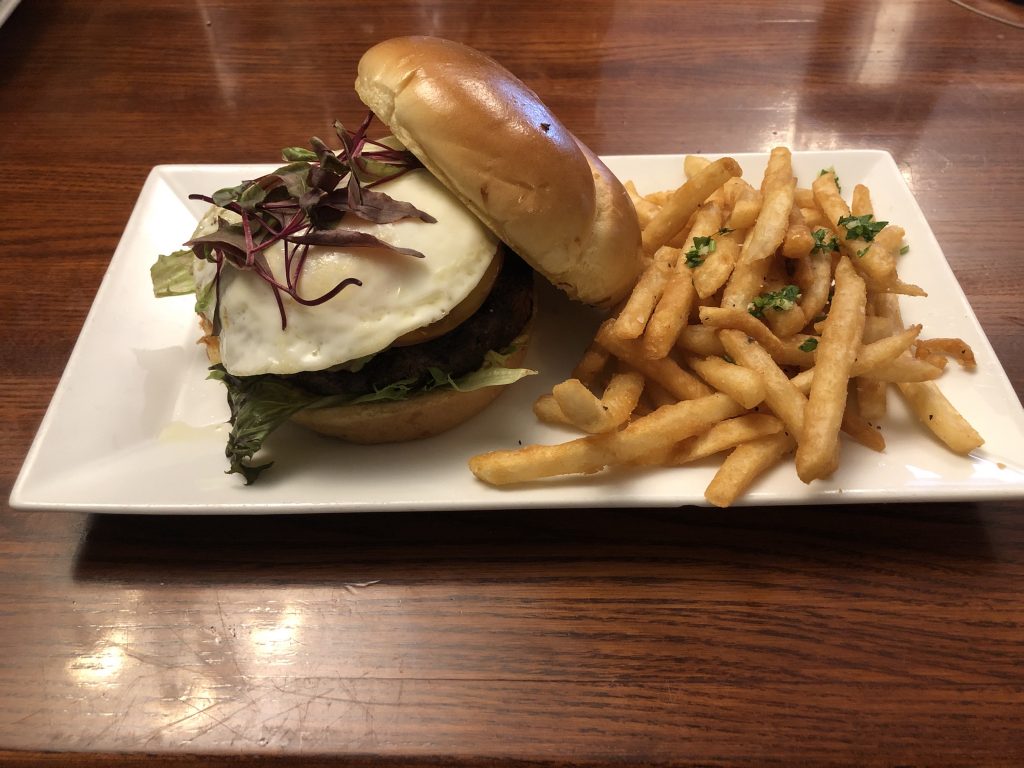 Take a look at their menu if you need more convincing to try this place.
Flat Creek Resort Restaurant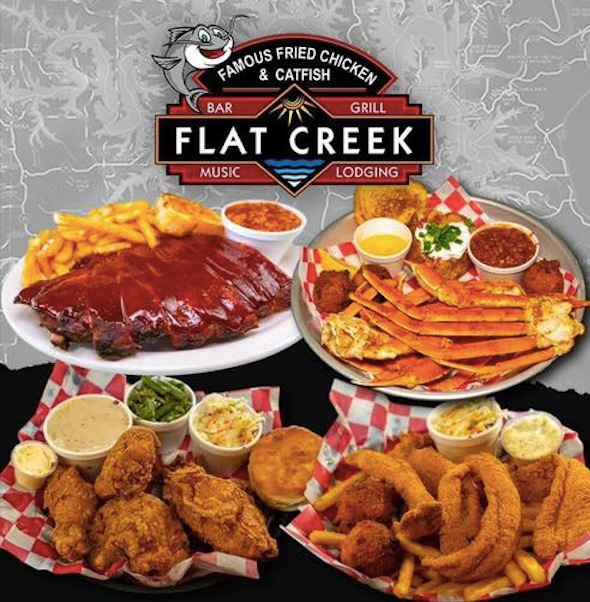 This is one of those crazy stories about a restaurant opening away from the beaten path and having more business than they can contain. I drove out to the Cape Fair location and was just a little skeptical about what I would find. I'd read the awesome reviews, but the drive took me through over the river and through the woods. Thankfully, good old GPS guided me right to it. I rounded a curve and BOOM…there it was! A parking lot FULL of cars and a short wait for a table (on a Wednesday night!).
There was live music and a lively atmosphere that put me in the eating mood. It's a good thing I was hungry! I order the fish and was I ever glad I did! It was seriously the best fried fish I've ever had!
I wish I could've tried more, but I saw plenty at the tables around me. The food I ate was delicious! The food I saw looked delicious. This restaurant will certainly be on my list of places to eat when I come to Branson. It should be on yours as well!
While the list can go on and on concerning Branson's best restaurants, the restaurants above are certainly at the top of the list. If there are any other local Branson restaurants that you feel need mentioning to those visiting the area for the first time, be sure to leave a comment below and let us know! Thanks for reading, and happy dining!