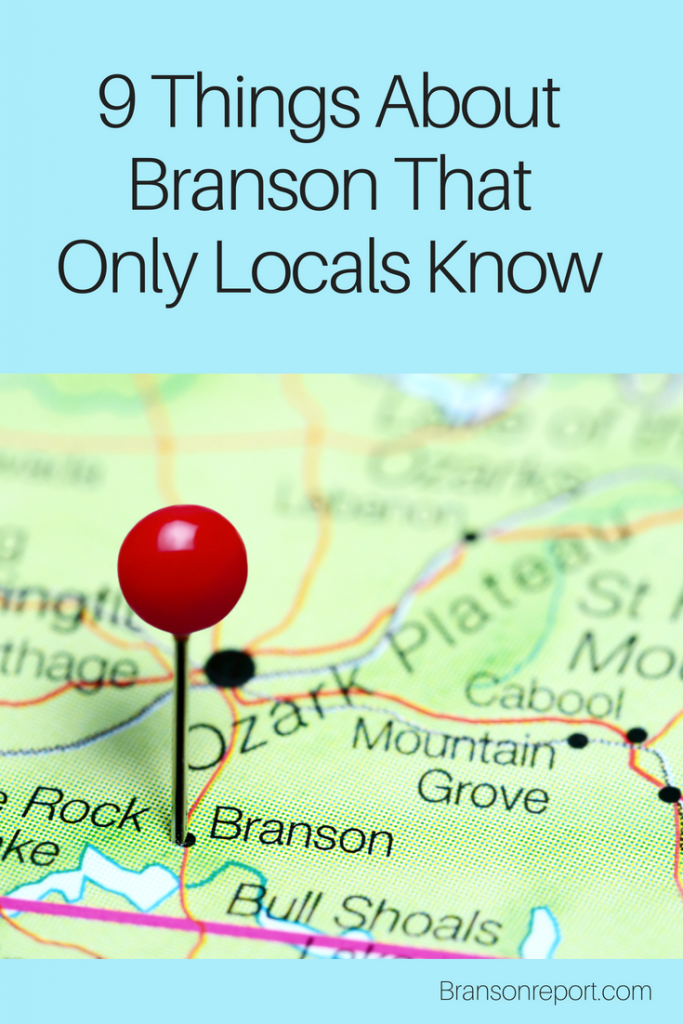 Known for a never-ending honor towards veterans and a love for country music, Branson has recently expanded its attractions to reach the masses. This town captures a unique cross between the booming entertainment industry with a small-town flare. However, have you ever wondered what attractions lie beyond billboards and brochures? Here we take you through an exclusive list of 9 things about Branson that only locals know.
Vintage Paris—A Quirky Cafe with Coffee, Wine, Character, and Much More

Vintage Paris is a local favorite known for its impactful contribution to Branson's art community. Between the rosewood flooring and the congenial decor, the young married couple, Matt and Jessica, have created a relaxing atmosphere that would make anyone feel at home.
This historic dwelling now houses an array of local art ranging anywhere from paintings and pottery, to jewelry and headwear. Their love for local art transcends across all media as they also house live music every weekend.
Vintage Paris holds a sneak peek into Branson's – off stage, local talent. Live like a local and catch some of Branson's original singer/songwriters, "Show Me Songwriters in the Round." Take a look at all of their unique events here.
Offering a sneak peek into some of Branson's local talent, "Show Me Songwriters In the Round" allows singer/songwriters a more casual platform to showcase their passion for music off the main stage.
This is more than just a coffee shop. The owners and staff have a mission. Check out more in their video.
Vintage Paris | Loving People from Rise Media on Vimeo.
Mr. G's Pizza and Pub – Authentic Chicago Style Pizza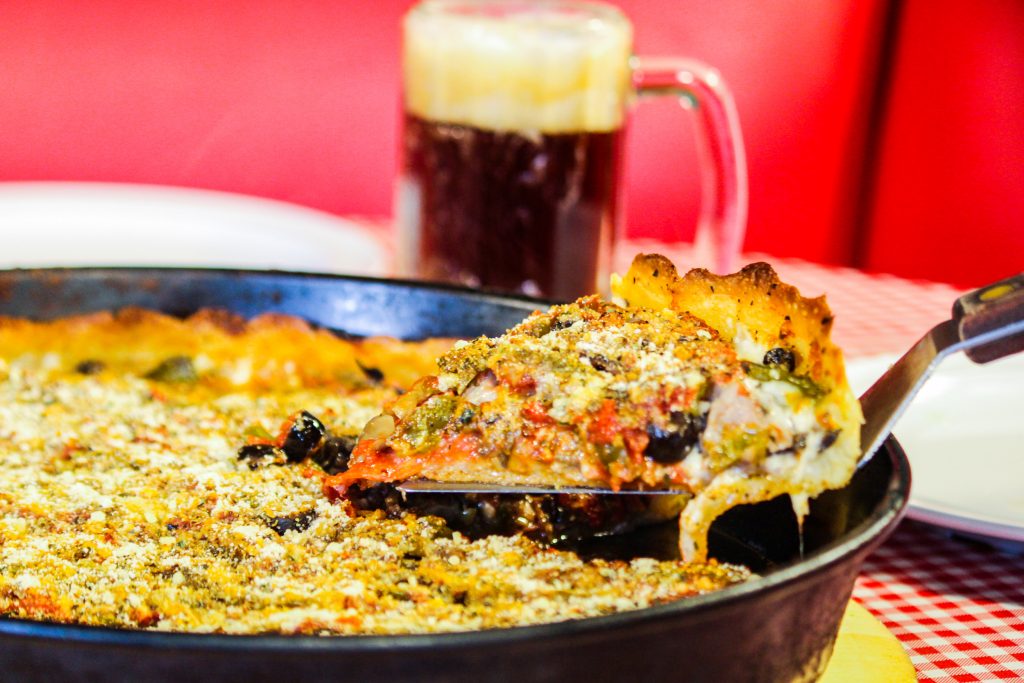 If you're coming off a long day of exploration and finding yourself in the mood for Branson's finest Chicago style pizza, look no further. Mr. G's is a staple among Branson's locals known for their friendly staff, inviting atmosphere, and, of course, their deep-dish Chicago style pizzas.
Made from scratch, their pizza has caught the attention of locals for well over 20 years. Known not only for its family-friendly atmosphere, and pie, Mr. G's offers a wide range of mouthwatering menu options! This mom and pop restaurant embodies the spirit of relaxation with its laid-back environment and full bar selection.
Mr. G's doesn't cut corners with their pizzas. They make sure to deliver a genuine Chicago dining experience, well worth the wait. Come enjoy a cold beer and satisfying meal at this hole in the wall located in the heart of downtown Branson.
Revive Juice Co. – Striving for a Healthier Tomorrow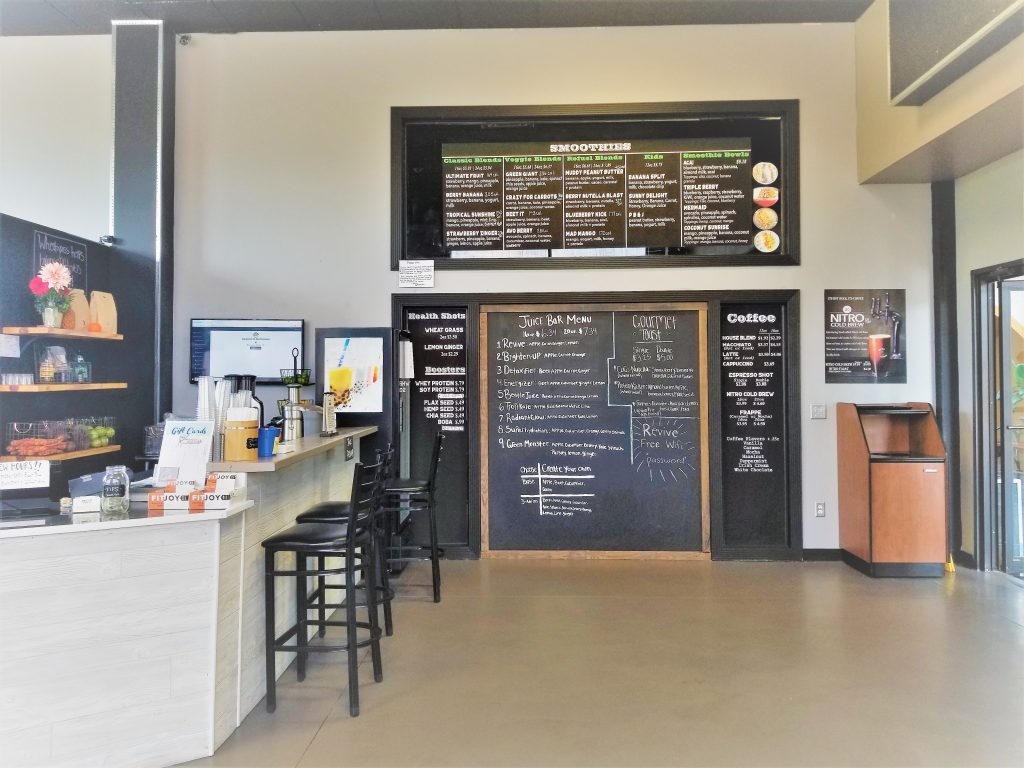 While Branson occupies an array of corporate smoothie companies, Revive Juice is a well-hidden secret that stands out from the rest. Revive Juice believes in making a healthier tomorrow by keeping harmful additives out of their products. This company offers smoothie bowls, juices, smoothies, and coffee, all of which burst with natural flavor. This company reflects their values by using their platform to make more than a buck, but rather, a difference.
Grab a smoothie and peruse the streets of historic downtown Branson. Or, take a short walk to the quiet, and peaceful North Beach Park overlooking beautiful Taneycomo lake. The interior setting of the store is quaint and cozy too and often features live music. A great location whether on business or pleasure, as it tends to avoid the common bustle of most coffee shops. Enjoy your smoothie over the soothing tones of live music and the occasional whistle of the nearby scenic train.
The Paddlewheel–Family-friendly by Day, Party by Night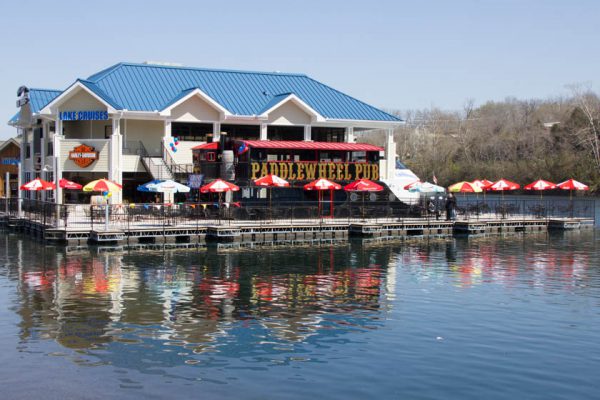 Being a long-time local to the Branson area, I have personally watched the Paddlewheel grow into one of Branson's hottest nightlife locations.
The Paddlewheel is a decommissioned sternwheeler that actually floats onTaneycomo Lake. This unique restaurant hides at the far end of the Branson Landing parking lot, making it perfect for a family lunch following a long day of shopping, or a night to barely remember among those seeking an escape.
Inside their theater room, you'll find what looks like a man cave set with a pool table, tv's, and a sizeable projection screen. Outside lies a serene atmosphere set amongst nature with a beautiful view of Lake Taneycomo. Inside offers dart playing, and a full bar selection. The Paddlewheel truly has it all. Known not only for their quintessential atmosphere, they also offer a wonderful range of menu options. Check out all their menu options here!
As if you didn't feel The Paddlewheel already had it all, owners Larry and Lianne have grown The Paddlewheel into the number one spot for live music.The couple hasn't pigeon-holed their sound either. From the wailing of a steel guitar over the Americana tones of the Whiskey Brothers, to the hits that span the decades with party band, The Rosy Hips, The Paddlewheel has generated a sound that appeals to everyone.
Enjoy a savory meal over a choice cocktail. Feel the breeze off the still waters of Lake Taneycomo, amid Branson's favorite local bands. Among all that Branson has to offer, this is by far a local favorite.
Trail Blazing the Ozarks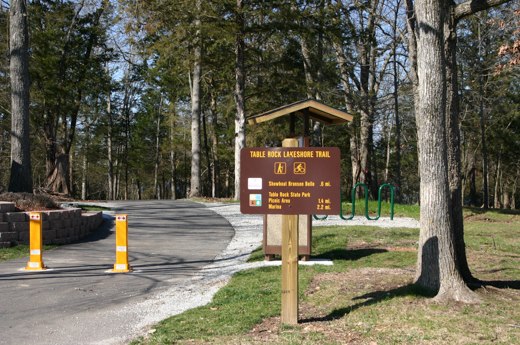 Another beauty little advertised in the area, are the amazing trails blazed among the stunning Ozarks.
Hiking allows one to discover what lies beyond entertainment offered on the strip. There are plenty of areas to camp; one, in particular, being Table Rock State Park. You can make a reservation here.
This day activity is a wonderful way to unwind and unplug. Most of what defines the culture and character of the Branson area can be found in the beauty of the rolling hills and banks of Table Rock Lake. Spend an afternoon exploring the beauty that locals feel privileged to live in daily. Walk among the treasured trails, rich with wildflowers and history, settled in the valleys of the Ozark's rolling hills.
If you'd like to see some of the other hiking trails around Branson, check out this page from Trails.com
Dewey Short Visitor Center–Adventure Without the Cost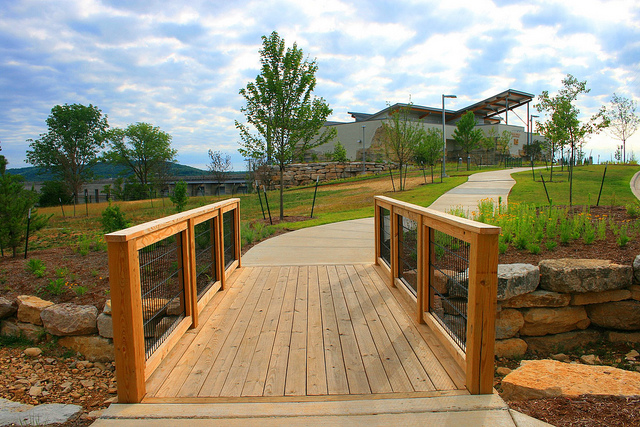 If you're looking for outdoor activities that offer deep knowledge and beautiful sight-seeing, Dewey Short Visitors Center is of highest recommendation among the locals.
The Visitor's Center is a fairly new establishment, built in 2012. The Center sits among the banks of Table Rock Lake and the back half is made almost entirely of glass. Before getting into the many activities this place has to offer, I'd like to mention that everything is entirely FREE. Yes–FREE! One can sit on the expansive patio overlooking the stunning view of Table Rock Lake and be completely satisfied. This is a beautiful environment in which to take your sweetheart and talk sweet nothings among beautiful views and intimate trails. However, that's not all this location has to offer. Inside the Visitor's Center offers a broad bank of Ozark knowledge. Explore the Indian artifacts, and interactive, knowledge building exhibits inside. A little-known secret among locals is that you can ask one of the friendly staff about a scavenger hunt for your children!
Scenic Overlooks–Branson Seen Through the Lens of a Local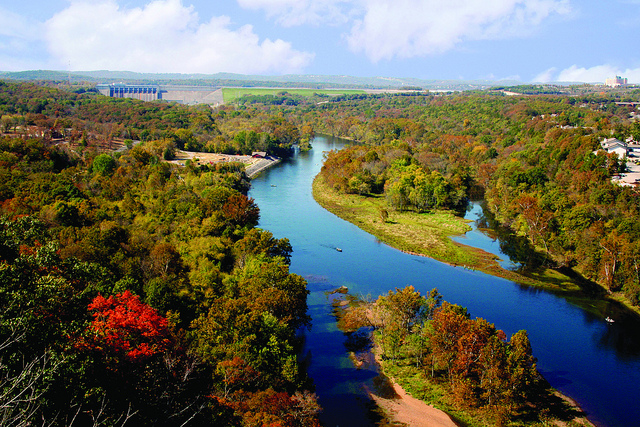 As commonly advertised, Branson is filled with beautiful sightseeing from places like Point-Lookout to Inspiration Tower. However, only the locals know about the best and most private overlooks.
Towering over an all-encompassing view of Branson, Missouri lies local's favorite scenic overlook on HWY 165–google map directions here! This breathtaking sight gives you a bird's eye view of the beautiful city of Branson. This overlook gives a wide-ranging view of Lake Taneycomo, the strip, and miles of green forest amid the Ozark Mountains. Grab Andy's ice cream and watch the Ferris Wheel light show hand-in-hand with your loved one, away from the noise and on top of the world.
Not far from HWY 165's overlook resides the Ruth and Paul Henning Conservation area. This vast, natural expanse may be the crown jewel of Branson's natural preserves. Sit amongst the natural beauty of the Ozarks,or hike one of the many trails leading to the observation deck.
White River Kayaking–A Glimpse of Ozark's Wildlife

Pull away from the typical tourist attractions and get in tune with nature's beauty by enjoying White River Kayaking. White River Kayaking is located in Hollister, but routes through the rugged beauty of Branson. Known for their friendly, and helpful staff, White River Kayaking will make sure you're on the look-out for all this adventure has in store.
While kayaking the vast beauty of Lake Taneycomo, you'll be able to catch a glimpse of Ozark's wildlife. Taneycomo is a cold watered lake and keeps its visitors cool among their mid-summer travels. Steady current allows kayakers an easy coast, perfect for observing the beauty around them.
While kayaking is a commonly loved activity around the area, a local secret are the waterfalls that can be explored on the way. Taneycomo, being sparsely populated, tends to leave one in a quiet serenity, making it easy for observers to hear the rushing of nearby waterfalls. Take some time and pull your kayak ashore to explore all of the treasures this area has to offer.
C of O Creamery–A True Taste of Branson!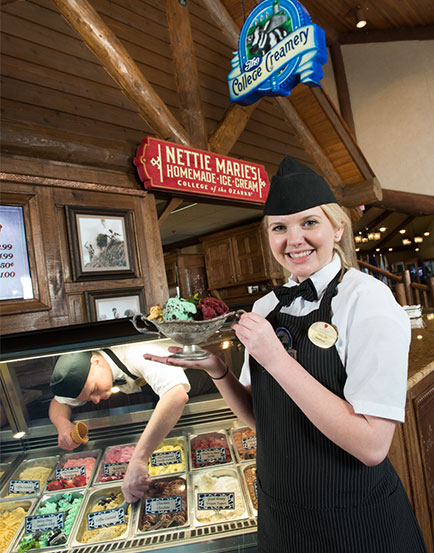 Many are aware of The Keeter Center restaurant located at College of the Ozarks. While this unique restaurant is known for their farm fresh meats and produce, few are aware of their amazing creamery!
The C of O Creamery is a must see, or taste, for anyone visiting Branson, Missouri. College of the Ozarks lives up to its slogan, "Hard Work U" by employing their students. This enables students to work on campus for their degrees and avoid debt. College students have several jobs, some of which involve an agricultural setting. C of O has their students milking cows, pasteurizing milk, and turning this cream into what C of O calls, "Nettie Marie's Homemade Ice Cream." This daily made ice cream is a locally cherished delicacy that no visitor will want to miss!
So there you have it! Those 9 things listed above may not have their own glossy brochures or flashing billboards but they definitely need to be added to your next visit to the area.
Here's where I want to hear from you. Have you found some cool places in Branson that more people need to know about? Let us hear about them in the comments section below.